By: Kathleen Beatriz Lapig
Pet Friendly Hotels in Chennai
Travel is the ultimate form of escapism, and there's nothing better than just being able to go somewhere new and say, "I've never been here before!" Traveling broadens your mind, expands your horizons, and opens up exciting opportunities for personal growth. Traveling is a dream of many people, whether solo, with partners, or with children. The benefits of traveling are endless. It helps you recharge and improves your empathy and understanding of the world. 
You develop better communication skills, have more fun, and meet new people. Travel has significantly reduced stress and anxiety and improved cognitive functions such as attention shifting and working memory capacity. The pros of traveling include learning new things, meeting new people, having fun, and being in a different location. 
Travelling is one of the best ways to get inspired and enjoy life. Traveling helps you get out of your comfort zone, explore new places, and meet people with similar interests.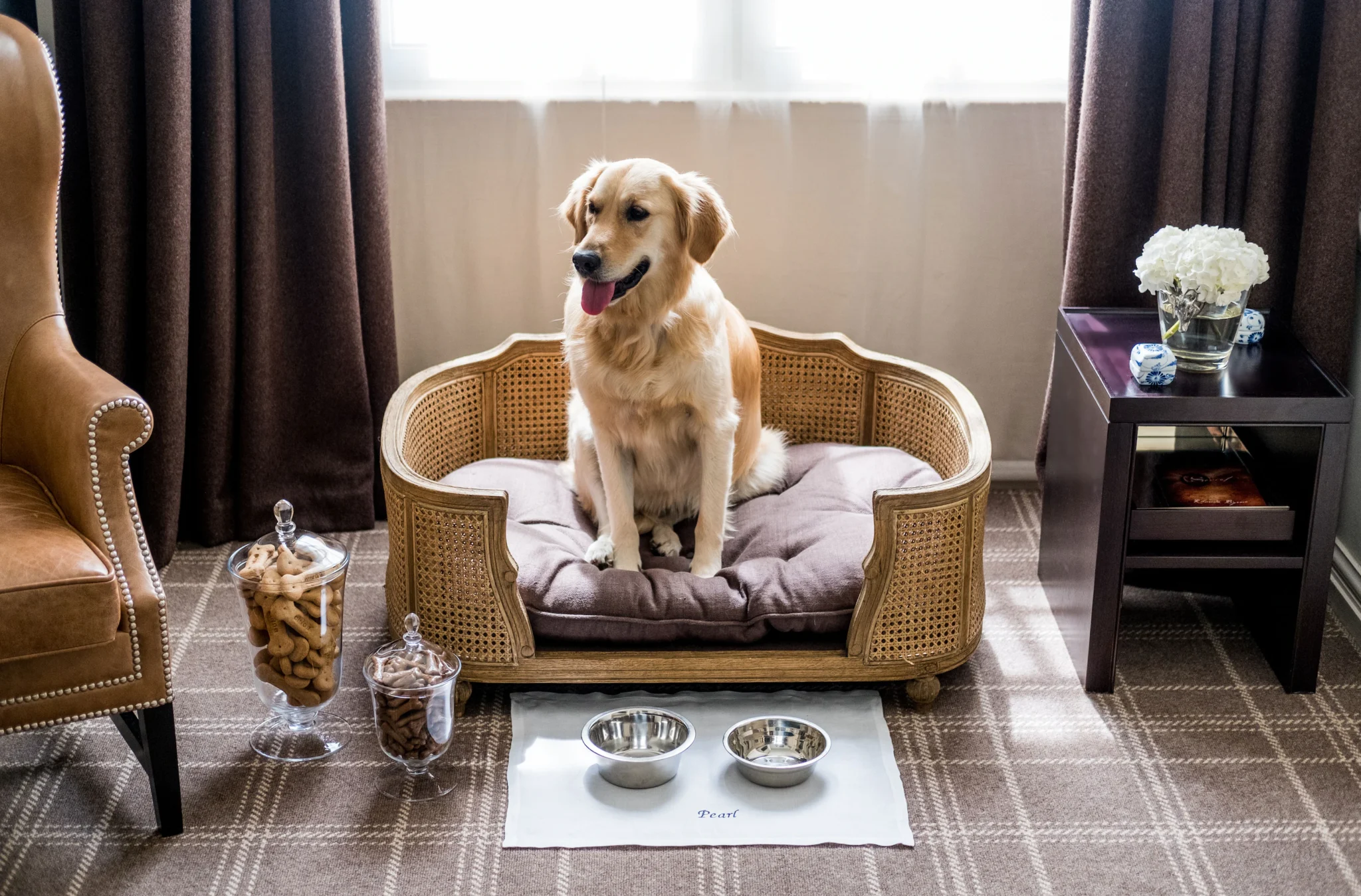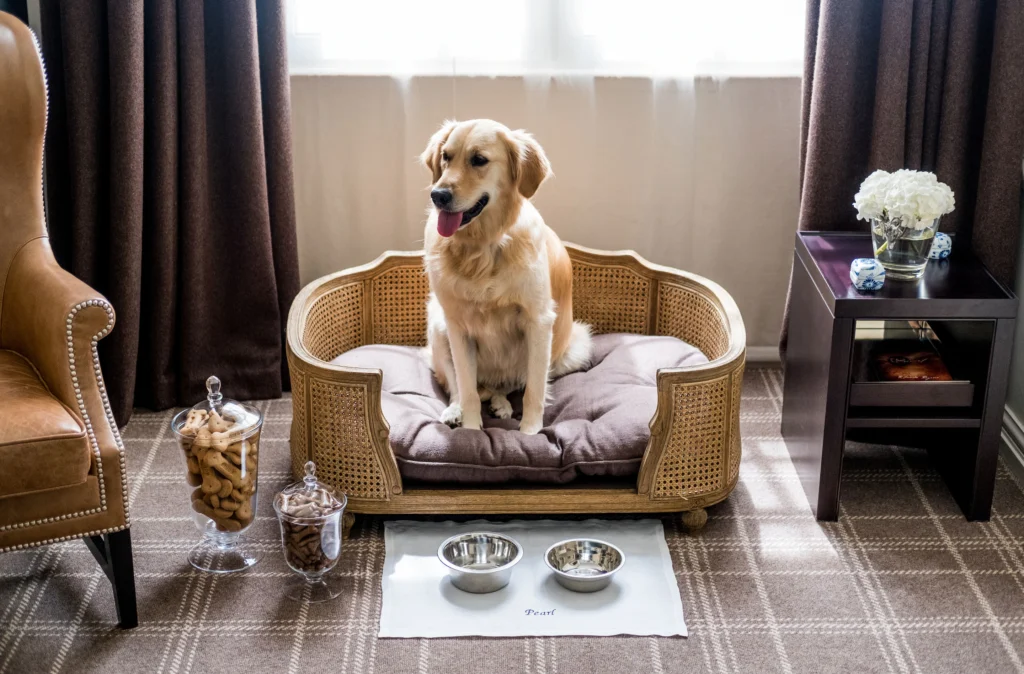 But sometimes, traveling restricts us since we have our pets with us. Not all cities and best places got a room for our fur and feline friends to stay in. That is why having a pet-friendly hotel to stay with is an excellent opportunity to happen while traveling! 
And speaking of those places, Chennai is one of them. 
Chennai is a city in India located on the east coast of South India. It forms part of Greater Chennai, a metropolitan area with a population of 6.6 million over 1,500 square kilometers. Chennai offers something for everyone with its wide range of attractions, from tropical beaches to various religious sites. Chennai is the capital of the Indian state of Tamil Nadu and is a cultural hub. 
This vibrant city offers something for everyone with its wide range of attractions, from tropical beaches to Hindu temples. The coastal town where you can swim in the Bay of Bengal and visit Hindu temples. It's proximity to many other state capitals makes it ideal for those traveling around the region. And pet friendly hotels in Chennai are not hard to find!
Chennai is a pet-friendly city with more than 100 pet friendly hotels in Chennai that accommodate all kinds of pets. Some parks and resorts welcome dogs and cats, many of which have restaurants and swimming pools. 
Stay at the best pet friendly hotels in Chennai, India. Choose from top-quality hotels with a variety of options for both singles and families.
1. Hyatt Regency Chennai
Hyatt Regency Chennai is a modern business 5-star hotel located centrally, close to prime business districts, IT corridors, the US consulate, 230 m from the nearest Metro Station, and 15 km away from Chennai International airport. It features 325 luxury rooms, suites, a swimming pool, and city views. The hotel's spacious guestrooms and suites are fitted with every modern convenience required for a comfortable stay, such as ergonomic work desks, luxurious beds, and elegant baths.
Amenities include; Free Internet access, free parking, on-site restaurants, room service, a fitness center, pool, spa, business services, laundry, concierge, etc. It is the leading pet friendly hotels in Chennai. 
Address: 365 Anna Salai, Teynampet, Chennai, Tamil Nadu, India, 600018
Phone:+91 44 6100 1234
2. Novotel Chennai Chamiers Road
Novotel Chennai Chamiers Road, with a contemporary design and interiors, is located in the city center near Anna Salai. All rooms feature colors and patterns to create a soothing and tranquil atmosphere. The hotel is a 10-min drive from T Nagar, Marina Beach, business districts of Nungambakkam, Egmore, Adyar, Mylapore, and Alwarpet. US Consulate, Apollo Hospital, and Shankara Eye Hospital are within a 15 minutes drive. This pet friendly hotels in Chennai also feature a rooftop pool and a modern fitness center. The hotel offers two diverse dining options. 
Unwind and catch up with family and friends in the Gourmet Bar or Food Exchange, the all-day dining restaurant serving international gourmet dishes as well as local dishes with a twist. The hotel welcomes you with entertainment, shopping, and tourist destinations nearby, such as Pondy bazaar, concert halls in Mylapore, The Music Academy, San Thome Basilica, and Kapaleeshwarar Templ,e all within reach of 15 min.
Address: City Centre, Near Boat Club &, Anna Salai, Nandanam, Tamil Nadu 600035 CHENNAI INDIA
Phone:  +91 44 2430 2334
Email: H9636-RE@accor.com
3. Taj Fisherman's Cove Resort & Spa, Chennai
Built on old Dutch Fort ramparts, Fisherman's Cove now rides a fresh new wave with the stylishly spirited Taj hospitality brand. A beach resort in Chennai that is one with the Bay of Bengal, Taj Fisherman's Cove hosts an eclectic mix of global travelers seeking the most unique and luxurious experiences.
The soulful and tranquil ambiance of this 5-star hotel in Chennai combines beautifully with a plethora of dining destinations, giving you a taste of a different world at the water's edge.
Revel in seaside hospitality with rooms, cottages, and villas, all designed for relaxation and rejuvenation, set amidst lush manicured landscaping with breathtaking sea views.
As a Taj hotel, there is now a distinct focus on technology to cater to the new-age cosmopolitan urban traveler, who is at work during the day and a lover of leisure at night. 
Aside from the magnificent view, this hotel is listed as a pet friendly hotels in Chennai and has given specified rooms for traveling pet owners! 
Address: Covelong Beach, Kancheepuram District, Chennai, Tamil Nadu, 603 112, India
Phone: +91 44-6741 3333/ For Room Reservation: +91-44-64804425
4. Ibis Chennai City Centre
As its name indicates, ibis Chennai City Centre benefits from a highly advantageous location. Located on Anna Salai Road (aka Mount Road), opposite Thousand Light Metro Station, the hotel is only 20 minutes from the Chennai Airport via metro. Whether traveling for business or leisure, you will find the most bustling areas nearby, such as T Nagar, Marina Beach, Chepauk Stadium, Chennai Port, and the business districts of Nungambakkam, Egmore, Parry's, Teynampet, Mylapore and Alwarpet.
It is undoubtedly the most convenient base for all travelers, minutes from the country's leading cutting-edge hospital, Sankara Nethralaya, a quick 15-minute drive away, with several Apollo hospitals within walking distance. The 24- hour front desk provides car rental services for convenient travel. The hotel features state-of-the-art meeting spaces and open-air alfresco dining spaces. And also, undoubtedly, one of the pet friendly hotels in Chennai. 
Address: 690 Anna Salai, Mount Rd. Near US Consulate, Thousand Lights, 600006 CHENNAI INDIA
Phone: +91 44 7122 5599
Email: h8020-re@accor.com
5. ITC Grand Chola
With its awe-inspiring size and grandeur, ITC Grand Chola is a veritable destination. Located in the heart of Chennai, the hotel is a stately tribute to Southern India's greatest empire – the Imperial Cholas. There are four separate entry points, each with its distinct artistic identity.
The hotel welcomes guests in 522 rooms and 78 serviced apartments, each a triumph of design aesthetics. The ten food and beverage outlets bring regional, national, and global cuisines to the cognoscenti. It offers one of the country's largest conference, banqueting, and exhibition spaces. And don't worry, as magnificent as it is, it is still a pet friendly hotels in Chennai you can visit! 
Address: 63, Anna Salai, Little Mount, Guindy, Chennai, Tamil Nadu 600032, India
Phone: +91 44 22200000
Email: reservations@itchotels.in
That concludes our list of pet friendly hotels in Chennai. Do let us know if you ever stay in one of these gorgeous properties! Connect with us on Instagram.