During the Covid pandemic period, pet adoption and fostering has seen a significant rise which has undeniably aided in an improved human-animal relationship. The spike in pet adoption with humans being more welcoming to pets has helped both pets and pet parents to cope with these hard times.
With offices shifting to work from home and classes being online, the increased pet parent time and uninterrupted attention have also resulted in creating special bonds with older as well as newly adopted pets. It's no doubt that we have become quite used to staying home in pyjamas cuddling our pet babies.
However, after the long stint, as we slowly start getting back to offices and schools, most of the pet parents are concerned about having to leave their pets alone at home while they are away. Animals have certainly played a significant role in our mental wellbeing through these tough times and we need to make sure they are well cared for even when we are not around.
Snouters is here to help you have a worry-free return to your offices and schools while your pets enjoy a safe and joyful space in your absence too. Together, you and your pet child can have a smooth transition from the long indoor stay.
Here are a few actions you can take to ensure a seamless and simple back to normal change for you and your pet child.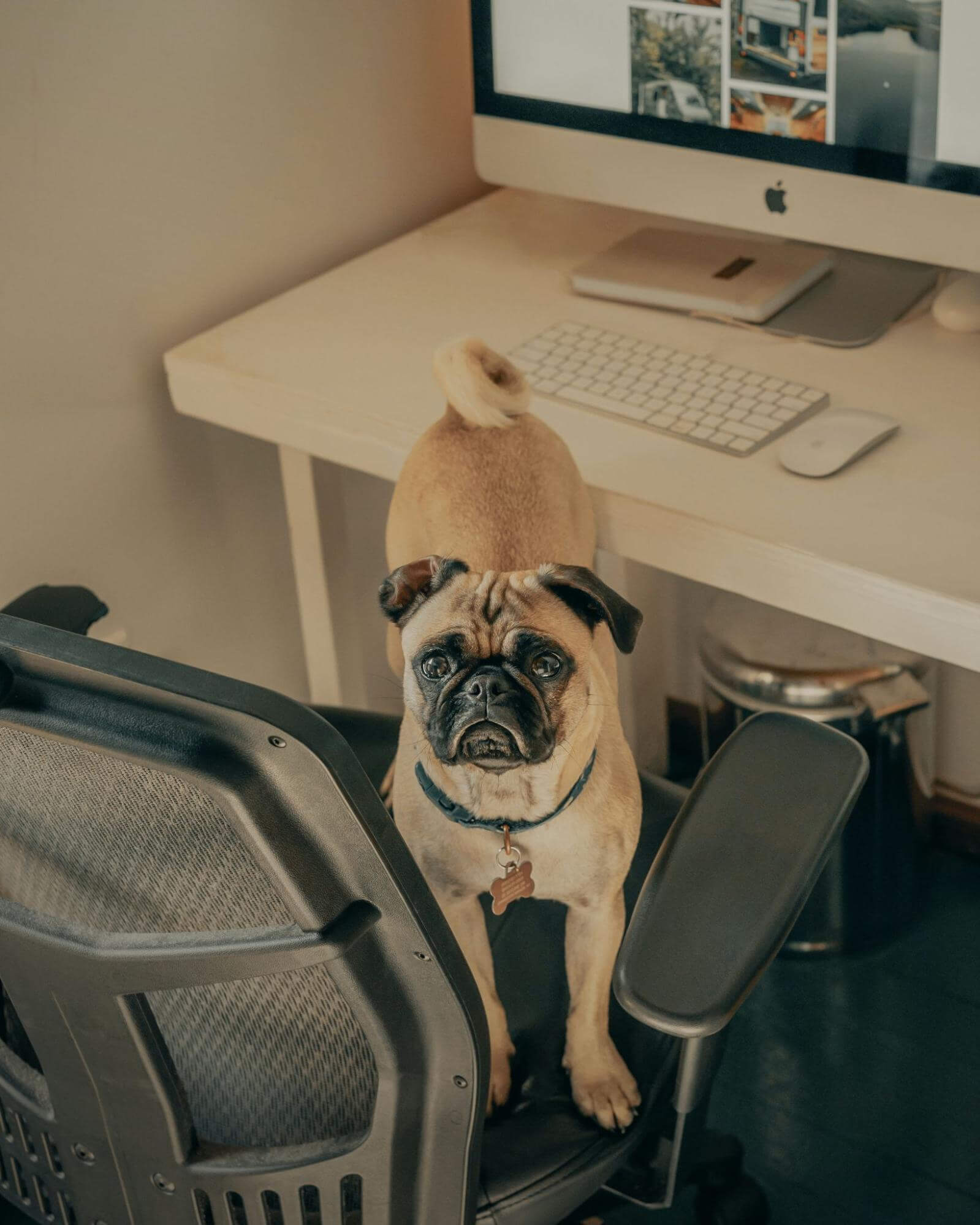 1)Prepare in advance
Before you dust out those long forgotten office shoes and bags, make sure you have made your pet post-pandemic ready. Do not wait until your office reopens to get them into the habit of being by themselves at home. You can start introducing some alone time for your pet so you can observe how your pet behaves in your absence. This can help you in planning for your pet's new schedule.
2) Create a Routine
Dogs can quickly get accustomed to routines. Create a new routine with your pet on how they will be feeding, playing, and spending time while you are at work by getting them to do a majority of activities alone while you are still home. You can also gradually add a feeding schedule, so they learn that you leave after breakfast and return by evening mealtime.
3) Early training
Even while working from home, create a separate space for your pet and let them spend some alone time exploring their space. Ensure that you are also creating a safe room for your pet which will limit their tendency to be destructive and avoid accidents. 
You can also introduce various slow-feeding treats, puzzles, and toys so that you can figure out which of them works best for your pet when they are alone and do not feel anxious in your absence. Paying less attention to your pet will help them discover other activities that keep them occupied. Once your dog builds tolerance for alone time, you can then begin leaving them alone at home. Start with a few minutes and gradually work the way up so they get accustomed to being calm in your absence.
4) Exercise
Create a schedule and include more exercises for your dog before you leave for work. Doing exercises eases anxiety and stress in animals too. This will help them stay calm and relaxed when they are alone. Expending adequate energy can also help them take some nap when you are away.
5) Dog Sitter or Doggy DayCare
Many parents prefer to hire a dog sitter or leave their pets at a doggy daycare centre while they are away for work. What could be more relaxing than knowing your pet is well-cared for, gets enough exercise, and is fed on time even when you are not around?
Find out the best doggy daycare centres or pet sitters near you today at Snouters and visit them in person to find out what suits your dog best. This will also help your dog get a new experience outside the house and meet other people and pets when you are at work.  
6) Puzzles, games, and treats
Using long-lasting treats and active toys will help them be engaged in these independent moments with something fun and exciting. To keep your dogs entertained and involved, introduce them to stuffed Kongs, puzzle feed, and frozen treats.
7) Look for anxiety symptoms
Though it might take some time for you and your pet to get accustomed to going back to the pre covid times, adequate training and consistent practice can help you overcome the worry of leaving your pet alone while you are at work. However, look out for any severe separation anxiety symptoms in your dog and learn more about tips to reduce dog anxiety.
Conclusion
It may seem overwhelming to consider returning to your office and leaving your pet alone at home. Your pet can get accustomed to the new routine within weeks given the right engaging practices and schedule. However, keep an eye out for accidents and severe anxiety symptoms in which case make sure to seek assistance from a vet or trainer. Try to avoid prolonged periods of isolation and tight confinement by allowing enough space, water, and food for your pet. You can also hire a dog sitter or find your nearest doggy daycare centre, so your pet is fed and taken care of while you are away.