The IT capital of India, Bangalore is always on the move. Hustling with traffic, the stray dogs of the city are always prone to traffic and accidents. With a growing population, the city also sees an increase in the number of abandoned pets that end up on the streets. This situation poses a life-threatening risk to these pets, given their unfamiliarity with street life and the hardships it entails. This is where animals and dog shelters in Bangalore come into the picture.
Thankfully, when it comes to the matter of street dog rescue, Bangalore is a city filled with pet lovers. In addition to a lot of individuals fostering indie dogs and abandoned pets, there are a lot of helpful dog shelters in Bangalore that care for them as their own. If you encounter a stray animal in need, it is best to contact a rescue service or a shelter home to carry on the right plan of action.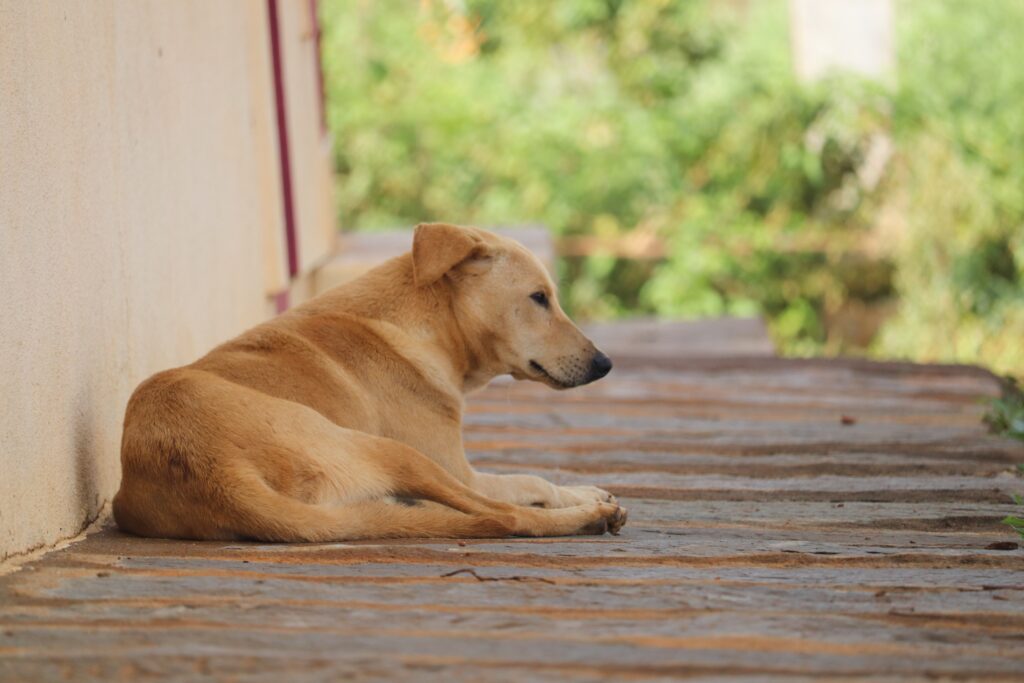 Following is a list of functional agencies and shelter homes that carry out rescue operations in a timely and effective manner.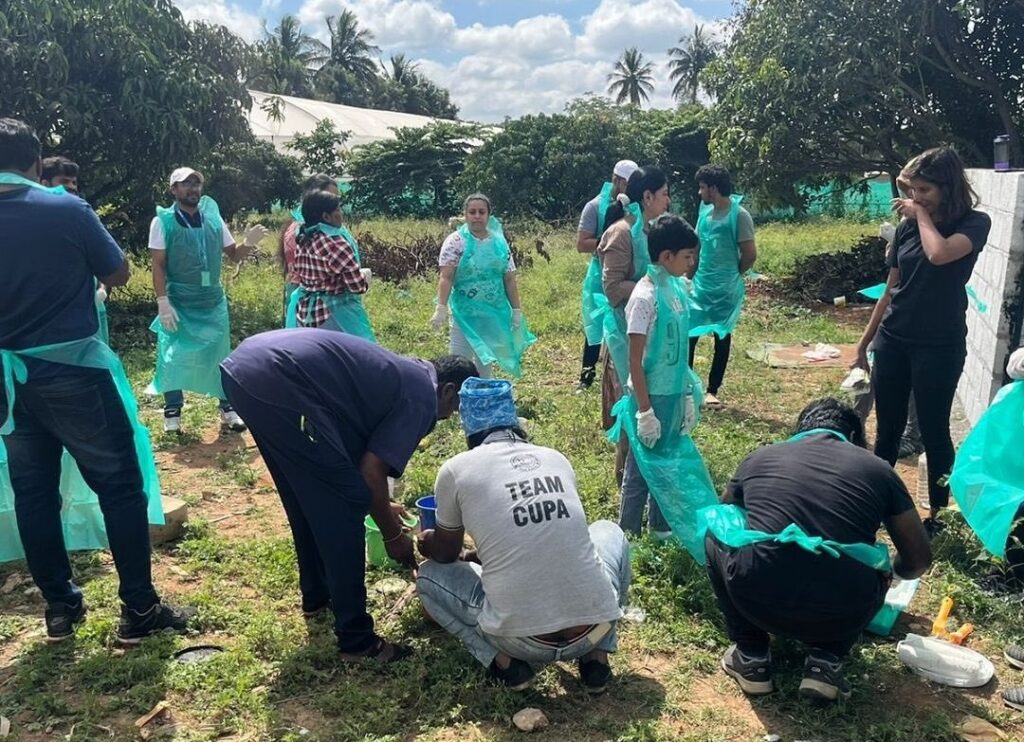 Compassion Unlimited Plus Action (CUPA) happens to be a non-profit, non-government organization setup in 1991 by Crystal Rogers, a British woman who gave up a life in England to start a first-ever animal shelter in the region that would take in animals in need and provide a safe space for healing and happiness.
Thanks to animal lovers, donors, supporters and well-wishers, CUPA has grown from a bedroom in a house to a network of 6 centers across the city of Bangalore.
CUPA is now one of the oldest animal welfare organizations in the country and runs over seven centers in Bangalore itself. Covering such a large area it is accessible from almost all parts of the city. Each of their centers addresses vital issues relating to animal welfare such as geriatric care, animal birth control, adoption, spay and neuter, grooming and much more. They also run campaigns surrounding animal welfare such as sponsoring meals or medical treatments. 
In the case of immediate assistance such as an accident or rescue operation, the CUPA Trauma and rescue center can be contacted. The center provides free medical aid for sick or injured community/street animals with IPD & OPD facilities along with an ambulance service depending on availability.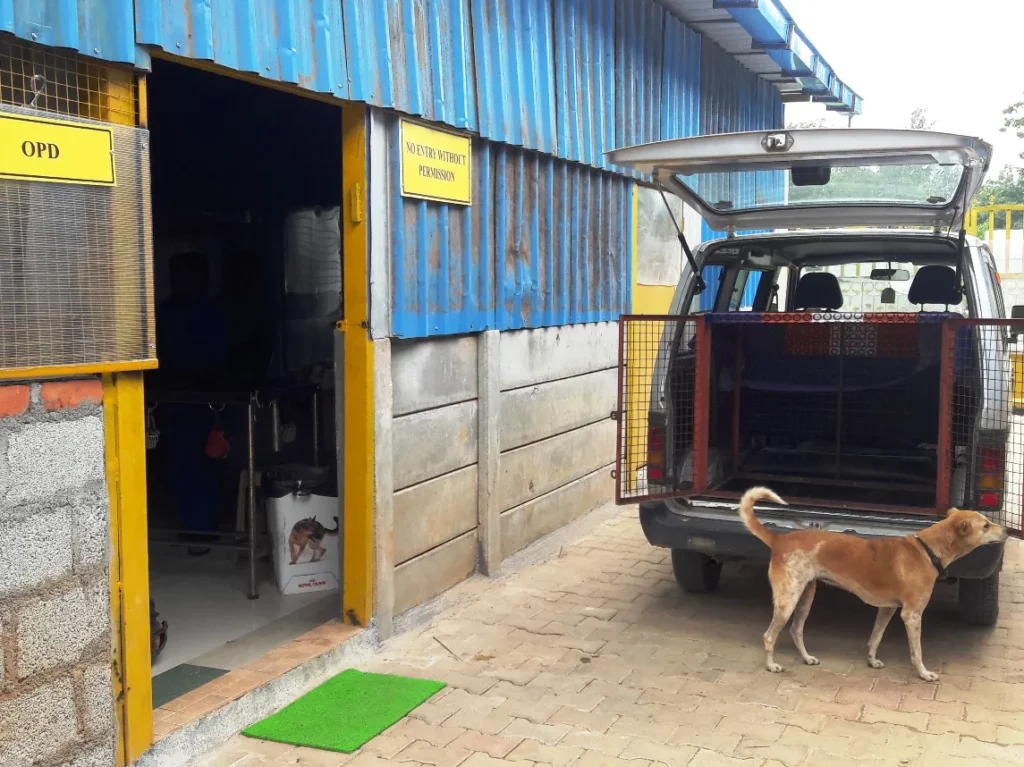 Charlies' Animal Rescue Center is an animal shelter established in January 2013, to provide timely medical aid to injured and ill animals in the streets of Bangalore. They provide life-saving veterinary care to all animals, regardless of their ownership status. 
CARE has a fully functional rescue helpline, animal ambulance service and a fully equipped veterinary trauma care unit to look after emergency situations that come up such as accidents or injuries. 
The organization also runs a shelter that houses many animals who are also old, blind, paraplegic or suffering from chronic diseases allowing them to live out their lives in dignity. They allow adoptions and are involved in awareness campaigns and animal cruelty prevention.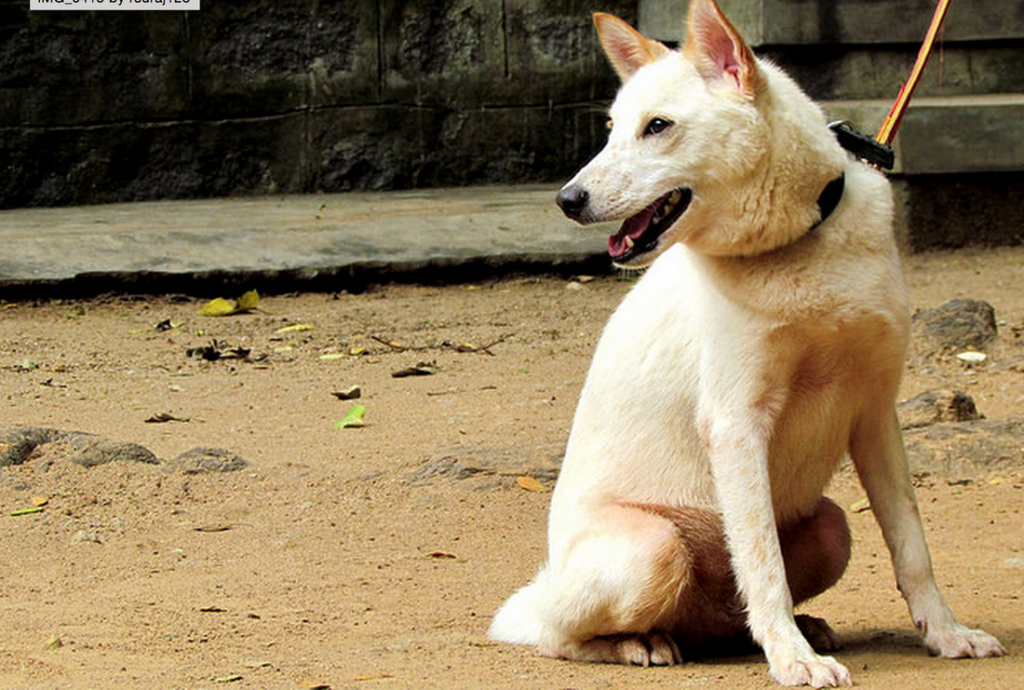 Cartman society is a center for action, Research and Technology for man, animals and nature. Positioned behind the Koramangala Club, it is a spacious park with several different and rare types of plants, a playground, veterinarian center and animal shelter. CARTMAN is open to all individuals who wish to admire the open greenery, exercise and live healthy lifestyles as well as provide comprehensive care to their pets.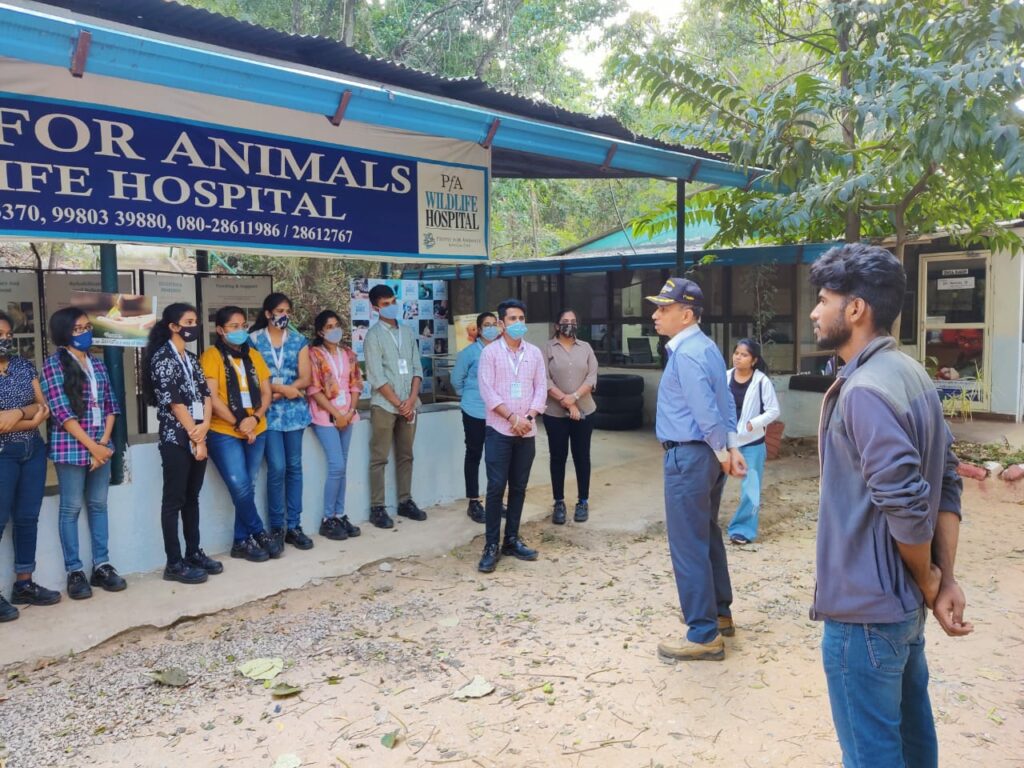 People for Animals or PFA is an organization involved in the rescue, treatment, care and rehabilitation of urban wild animals. They have a trained team of veterinarians and animal welfare specialists and a broad network of volunteers. They provide timely and specialized veterinary care to injured urban wild animals and eventually release them into their natural or adoptive habitats. 
PFA is also engaged in creating awareness amongst citizens about urban wildlife, especially in the commercially growing city of Bangalore. They have also bagged several awards surrounding animal welfare and are thoroughly dedicated towards their cause. 
They have a trained and experienced rescue team that is available day and night. They conduct an initial assessment based on the species and the nature of the rescue to gather the required resources and provide suitable care and often work in tandem with the Karnataka Forest Department and local bodies. 
Contact Number:

080 2861 1986
Voice for Stray Dogs or VOSD is the country's largest home for abandoned dogs. It was founded on the principle that no dog will ever be euthanized because of a lack of space, money or resources. It was established in 2013 and since then has rescued a large number of pets. 
The VOSD Dog Sanctuary and Hospital houses dogs who have been formerly blinded with acid, run over and paralyzed, sexually assaulted, slashed with knives or tied to train tracks to die. Dogs, not just from Bangalore but from Pune, Mumbai, Delhi, Chandigarh, Lucknow, Chennai, Trivandrum, Indore, Coimbatore, Kolkata, Trivandrum, Cochin and many other cities reside permanently at VOSD. 
They provide a range of services such as remote vet assistance, surrendering a dog, NGO grants, stray dog feeder grants, and free remote legal assistance. 
Contact Info: info@vosd.in.
Krupa Loving Animals is a registered non – government organization in Bangalore that provides timely and essential service to homeless, abandoned, and injured street animals. Once adequate treatment is provided, the organization also looks for suitable adoption homes and also keeps some animals that are either permanently handicapped or unable to find adopting parents in its shelter. 
They are also involved in rescuing animals from cruel situations such as abuse or neglect. They have a dedicated team of workers, volunteers, salaried personnel and trained vets to take care of incoming animals. 
They aim to uplift the standards of living of these animals and also allow them to exercise their basic right to life. 
Contact Number:

09880563690
Founded in 2017, ALAI Rescues have already carried forward successful rescue operations in Bangalore. They have already launched two ambulances to respond to emergency calls, conducted free vaccination drives, and opened various shelters.
They have a dedicated support base that contributes towards the operation whether it is financially or physically. They provide the necessary assistance to ailing and injured dogs, nurturing them to health. 
Contact: +91 97392 88282, info.alairescue@gmail.com
8. Maruthy Dog Shelter, Bangalore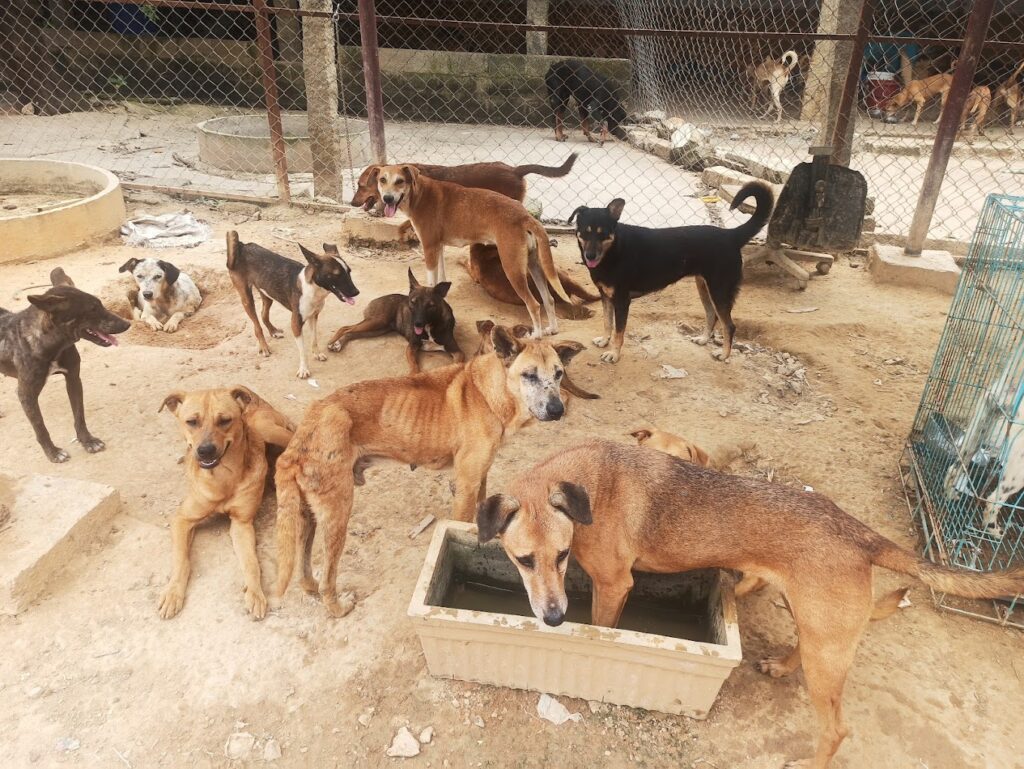 Working through DOBF (Dogs are our best friend), the Maruthy Dog Shelter is involved in providing nutritious food, medical care and a safe, clean and comfortable environment for homeless and abandoned dogs. 
The shelter provides a permanent home for dogs with special needs who are unable to find adoptive parents while also continuously working towards rehabilitation and adoption for others. 
The team here has made it their duty to provide a clean, safe haven to these animals, while also taking care of their nutritional needs. 
Karuna Animal Shelter was established under the name of Bangalore Society for the Prevention of Cruelty to Animals and provides a range of services that cater to a variety of species and breeds. 
Apart from attending to accident cases around their area using their ambulatory service, the shelter is involved in providing shelter to animals and has the capacity of housing about 400 animals of different species. They also run a health camp and organize regular vaccinations of animals around apart from running awareness programmes and prevention of animal cruelty campaigns. The animals housed at the shelter are also available for adoption. 
10. Sarvodaya Sevabhavi Samstha
The organization was established in 2009 by like-minded individuals who worked towards securing the rights of all creatures to life and dignity, through animal welfare. Sarvodaya's flagship program is the Animal Birth Control Program (ABC), which aims to reduce the street dog population to manageable proportions and to give community dogs a valued place in society.
They also provide rescue and rehabilitation services while ensuring that necessary treatment is given to all the animals in need. They have a mobile surgical unit in place in case of emergencies. The animals are provided shelter and are also up for adoption.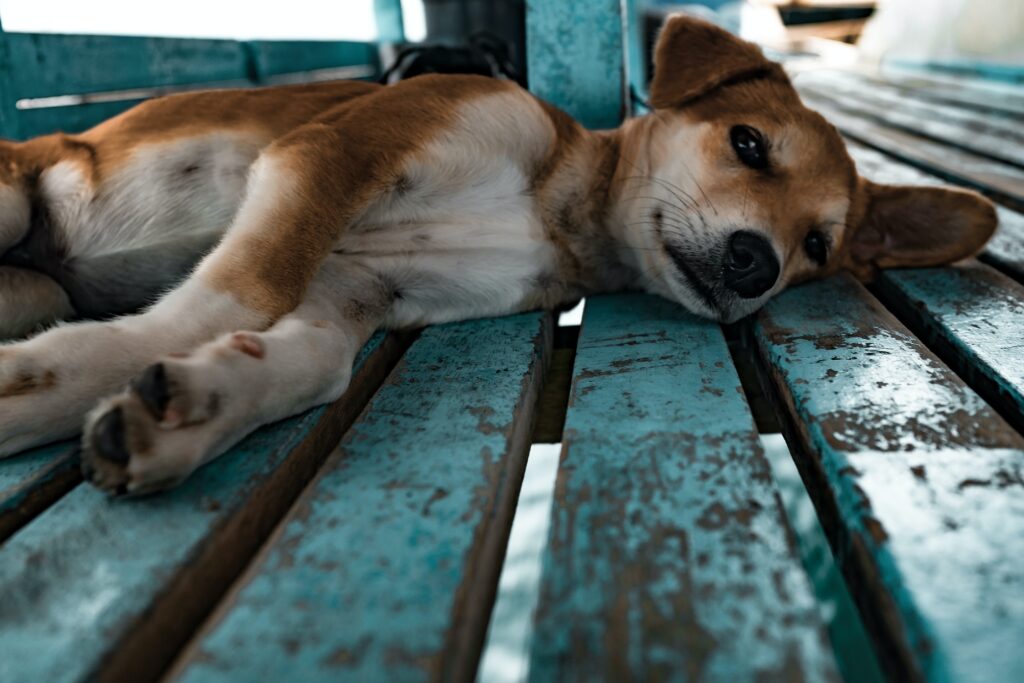 Lastly, we must try our best and provide necessary aid to all animals in need. Calling for a pet ambulance and making sure they reach the nearest veterinarian is important. The aforementioned organizations are working tirelessly to make sure all animals in need are taken care of and as pet parents of compassionate individuals, we must try and contribute in any way possible. If you can adopt to help in the rehabilitation of these furballs you would be performing an act of kindness. 
We at Snouters have immense respect for emergency shelters and helplines that exist across our country and continue to support them in every way possible.
Do comment below if you have more information about additional rescue services.