As a pet parent, you strive to provide your fur baby with the best possible care. Finding a trusted facility is key to making sure that your pet's requirements are met. Depending upon the breed and size of your dog, it is vital to identify the right veterinarian for your furry companion. While there is a wide range of options available, we have done our research and compiled a list of the best veterinary hospitals in Bangalore for you to choose from. 
This list is not a ranking, so feel free to choose the clinic nearest to you. 
1. Bangalore Pet Hospital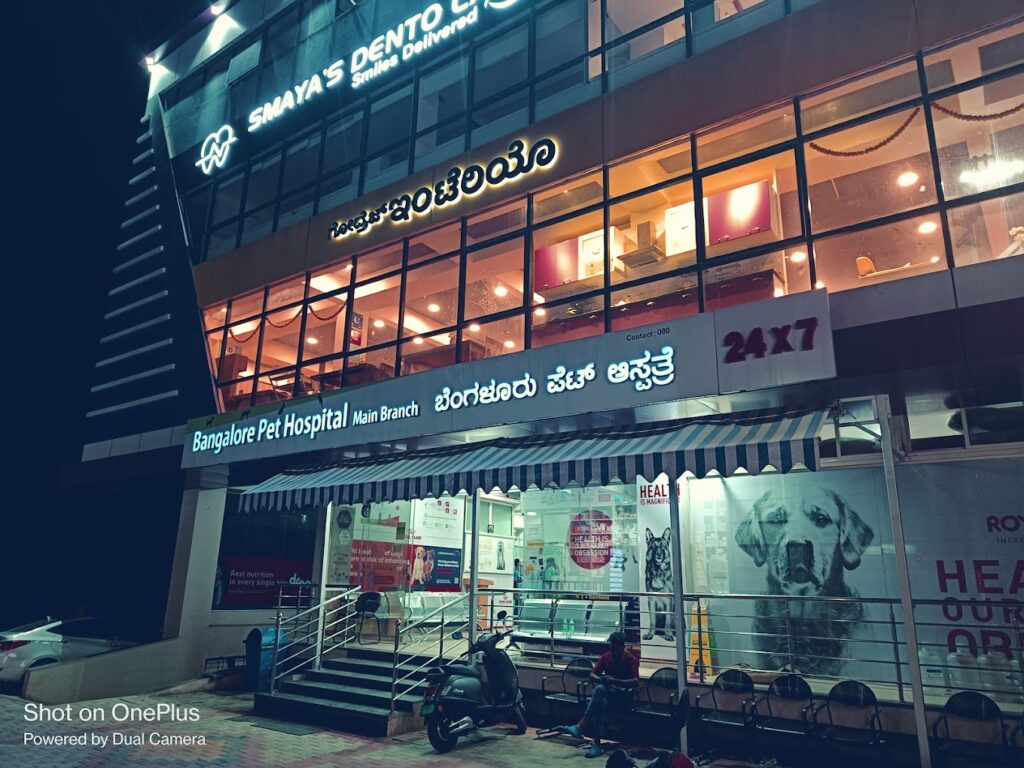 Equipped with state-of-the-art facilities, The Bangalore Pet Hospital is available 24/7 to provide your pet with the best possible care. They aim for the highest quality and compassionate veterinary health care. This is one the best veterinary hospital in Bangalore that understands and recognizes that each pet is an individual with unique medical, surgical, dental and nutritional needs. Hence, he/she requires individualized patient care. 
They provide a range of services such as emergency or critical care, nutritional counselling, clinical consultations, dental care, grooming and boarding facilities and much more. With their extremely compassionate service, your pet will receive the best care possible. 
Contact:

07259782425 / 09902006168
2. Cessna Lifeline Veterinary Hospital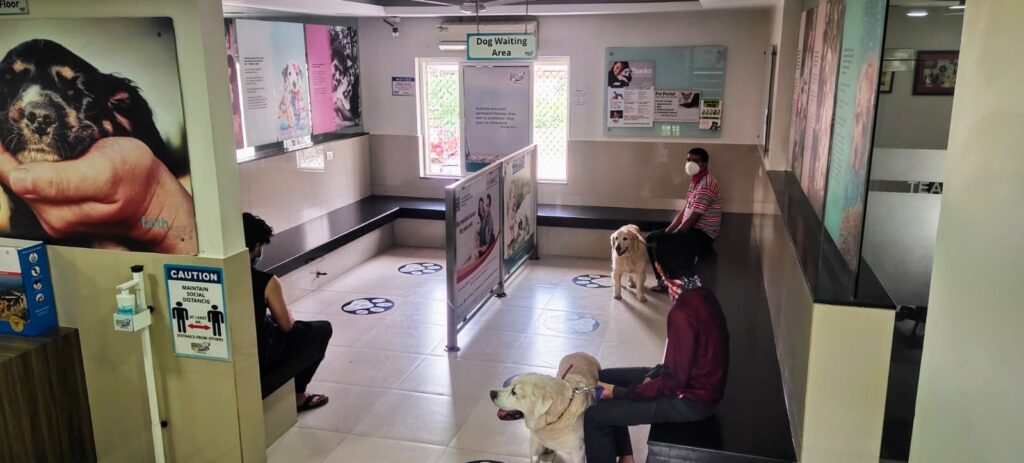 With a mission to revolutionize animal healthcare in India, the Cessna Lifeline Veterinary Hospital in Bangalore strives to provide top-notch medical care to pets. They have successfully achieved great heights concerning veterinarian progress such as being one of the first few hospitals to have a CT scan or introduce a blood donor system and much more. 
They use a combination of modern and traditional methods to heal patients. They also have a dedicated team of over forty professionals that are highly trained to serve the patients' needs. Cessna Lifeline offers a wide variety of therapy services that helps in treating even the most complex diseases apart from also providing dental care, dermatological care, ophthalmology and much more. The hospital has four separate branches spread all over Bangalore; Domlur, Singasandra and Sadashiva Nagar. 
Address: 

HBCS, 148, KGA Rd, Amarjyoti Layout, 560071

(Domlur)

P

illar 139, Classic Arena Building, Ist Floor, Hosur Rd, AECS Layout – A Block, 560068

(Singasandra)

No. 237, Ground floor, Dr CV Raman Road, RMV extension, 560080

(Sadashiva Nagar

)
3. Jeeva Pet Hospital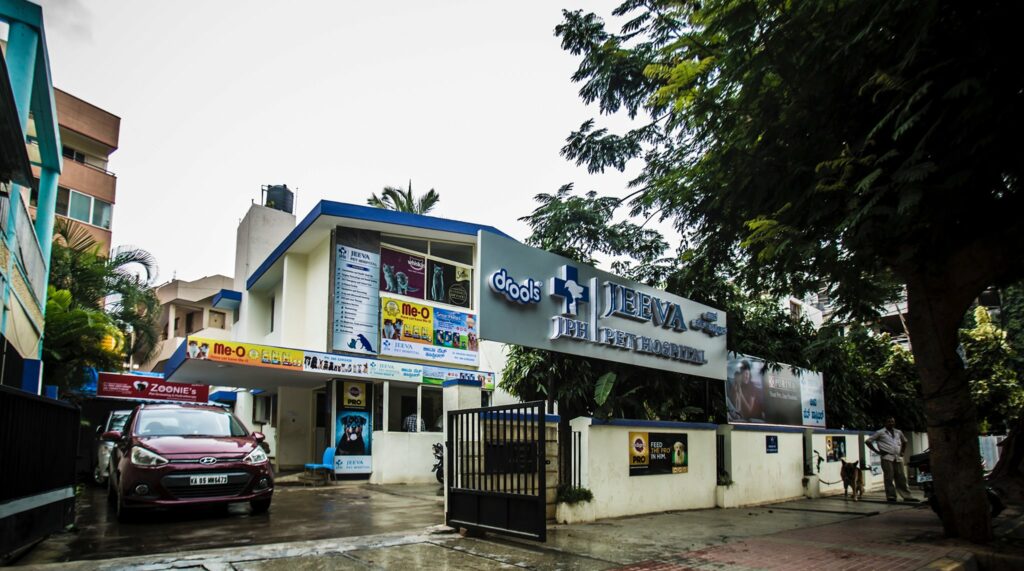 Jeeva Pet Hospital, founded by Dr Nagesh Reddy in 2004, offers all-inclusive, one-stop pet care for your furry children. As they take care of basic preventative care for young animals, early disease detection and treatment as your pet ages, and total medical and surgical care for the duration of their life, you may relax with them! The institution specialized in preparing your pet for travel and microchipping them to ensure safety, in addition to providing surgical, diagnostic, and post-operative treatments.
They are dedicated to serving as a full-service companion veterinary hospital in Bangalore and to giving your pet the best veterinary care possible for the duration of its life. The facilities and services are built to help with routine preventative care for young pets, early disease identification and treatment as your pet ages, and full medical and surgical care for the duration of their life. 
4. V – Care Pet Polyclinic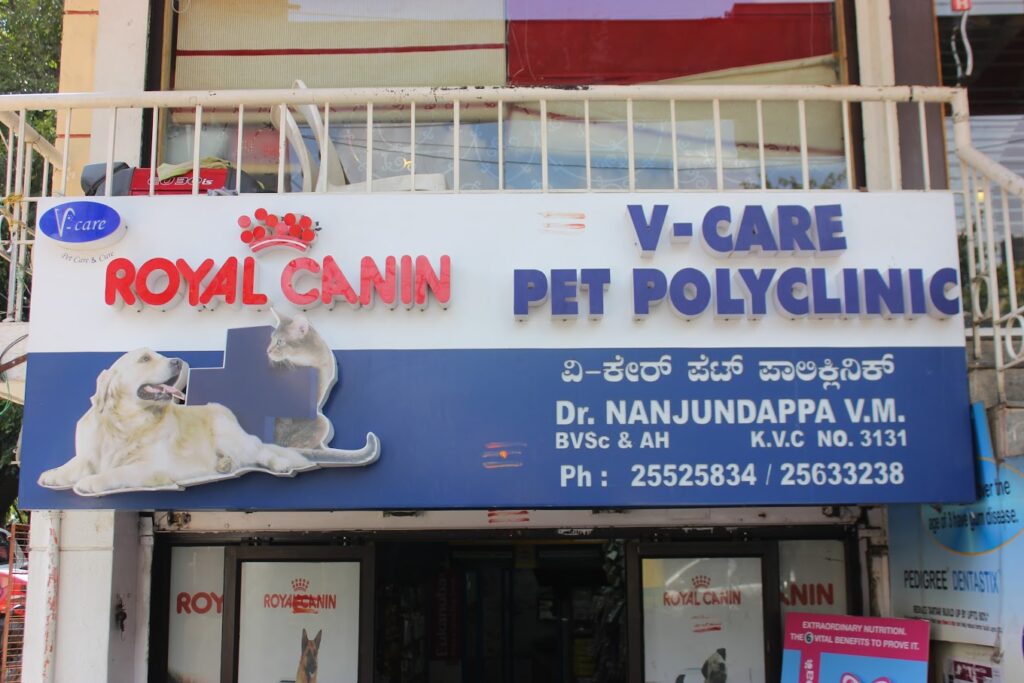 V-Care Pet Polyclinic takes in cats, dogs, and all varieties of small animals and has branches in prime areas of the city like Whitefield, Sarjapur, and Koramangala. Your pet will be taken care of here with cutting-edge equipment for illness detection, pet grooming, and pet boarding. Additionally, they provide both short- and long-term pet boarding alternatives, with roomy and cosy living areas where your furball may meet lots of other animals and receive affection from their caring staff.
They also offer specialized preventive care services in Bangalore for young pets as well as early detection and treatment of diseases of ageing pets.
Address: 

#1, Ground floor, Opposite CSI Church, Whitefield,560066

(Whitefield)

#65/1c, Ground Floor, Kaikondrahalli, Sarjapura Main Road, 560035.

(Sarjapura)

No. 15, 1st Main, 1st Block, Koramangala, Near Kabab Magic, 560034.

(Koramangala)
Contact:

080 2845 6465 / 81470 06341

(Whitefield),

080 2574 1405 / 81470 06345

(Sarjapura), 

080 2552 5834 / 81470 06342

(Koramangala)
5. CUPA Small Animal Specialty Hospital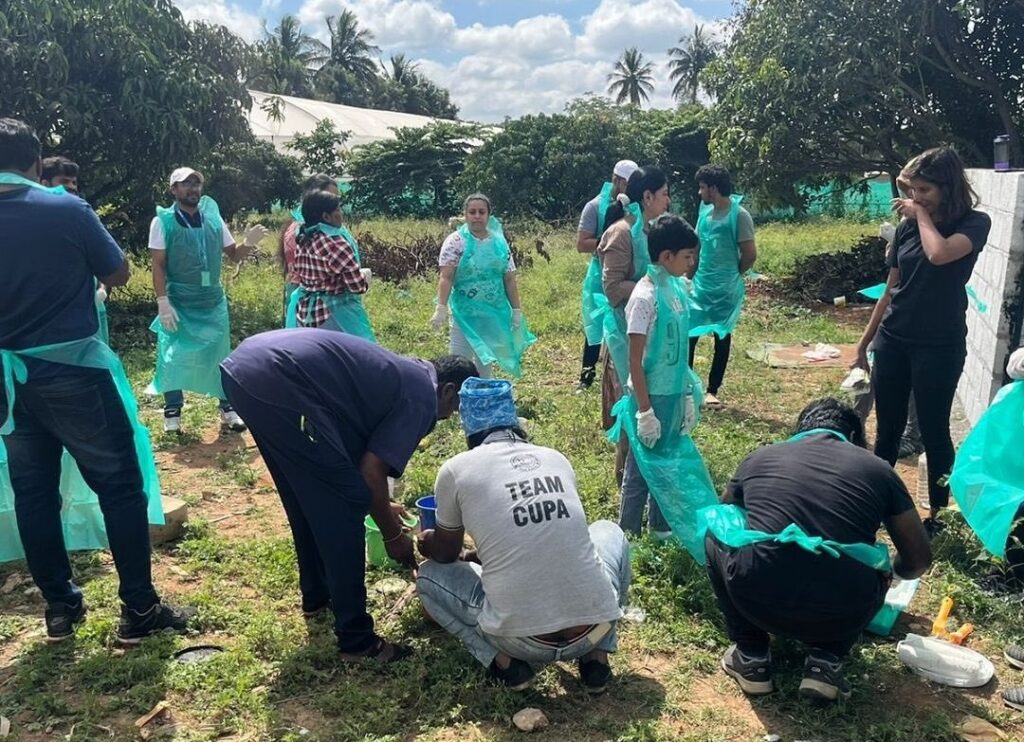 CUPA Small Animal Specialty Hospital is a cutting-edge animal hospital with a skilled staff of veterinarians for all kinds of surgeries and procedures, from cosmetic to medicinal. Housing and post-operative care facilities are also offered. They offer a wide range of healthcare facilities such as Vet Consultations, grooming, sterilization and vaccinations, X-Ray, Ultrasound, ECG, blood tests, surgeries and trauma care, a pet Shop and a pharmacy. 
CUPA also has various canters dedicated to fulfilling certain roles. They have a spray and neuter center, a trauma and rescue center and a large animal rescue and rehabilitation center. The dedicated staff and doctors available ensure that your furry companion will have access to the best possible care. 
Contact:

+91 91088 55888, 080–22947312, 080–22947313
6. Precise Pet Clinic & Diagnostics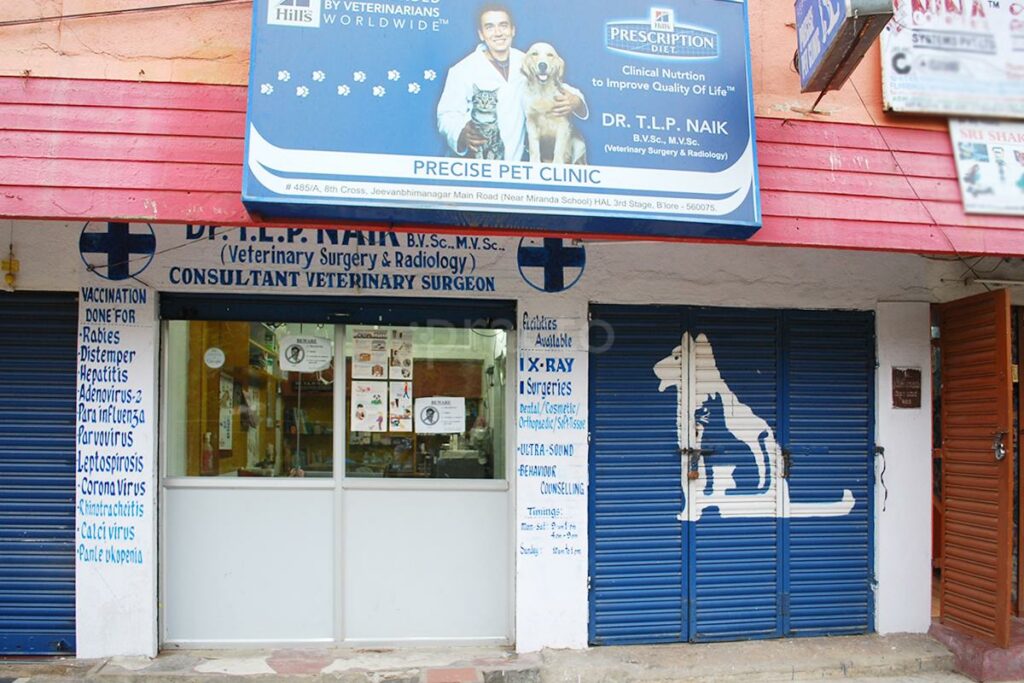 Established in the year 2000, Precise Pet Clinic and Diagnostics ensure that your pets get the dignity and care that they deserve. Apart from just providing a general check-up and consultations, the clinic also looks after a range of aspects such as gynecology, vaccination and preventive medicine, general surgery, deworming, neutering, dental care and much more. 
Dr Champak Naik distinguishes himself from other practitioners in the city by treating the animals with gentleness and speaking to them in his own distinctive manner. He is renowned for offering gynaecology, general medicine, dental care, and veterinary surgery services.
7. Lucky Paws Veterinary Hospital, Electronic City Phase 1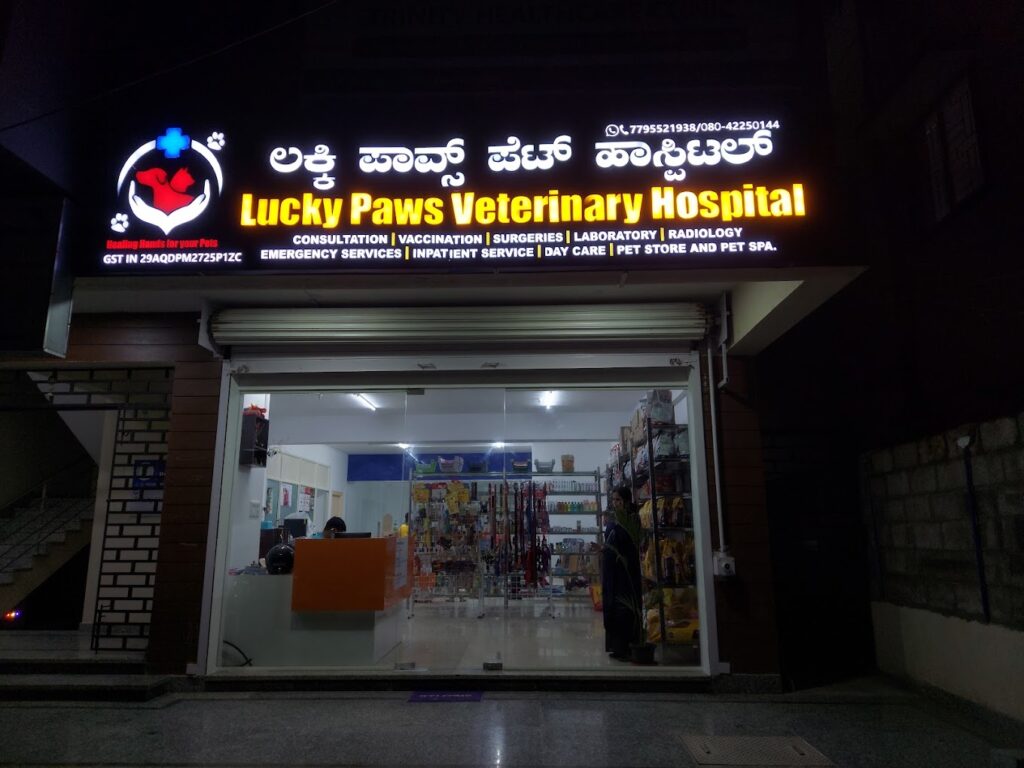 General veterinary medical care and surgery are provided by the Lucky Paws Veterinary Hospital in Bangalore Electronic City. A group of veterinarians dedicated to veterinary medicine created this hospital. They provide dental care, diagnostic ultrasound, radiology, on-site laboratory, soft tissue/ortho procedures, treatment, vaccination, and preventative health care.
 The pet clinic in Bangalore is designed to accommodate all of the needs of the animals under one roof. They feature on-site grooming services and a pet store. This appears to be one of the most sought-after animal hospitals close to Electronic City.
8. Renee Vet Hospital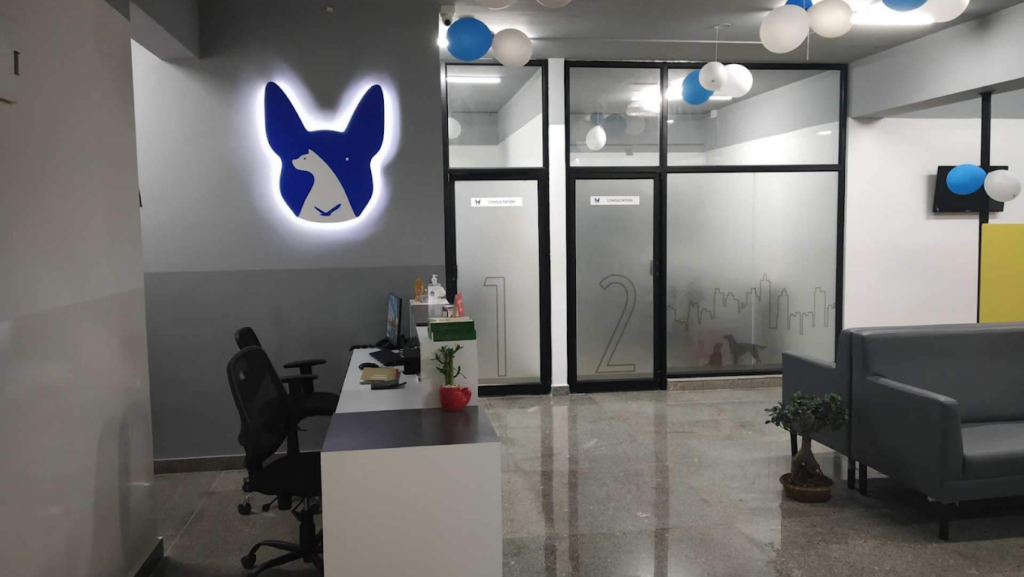 One of the reputed veterinary hospital in Bangalore is Renee Vet Hospital. Customers praise the hospital for offering top-notch pet care services and amenities at a reasonable cost. They work arduously to offer top-notch services by persistently emphasising good contact with the pet parents, kind treatment of animals, and client education. The pet owners entrust them with the care and way of life of their animals because they are quite meticulous in their approach.
Their services include Preventive Care, Vaccination, Grooming, Physical Examination, Diet Control, Health checkups, Diet Control, Surgeries, Micro Chipping, and Dental and Oral Hygiene.
9. Indira Pet Clinic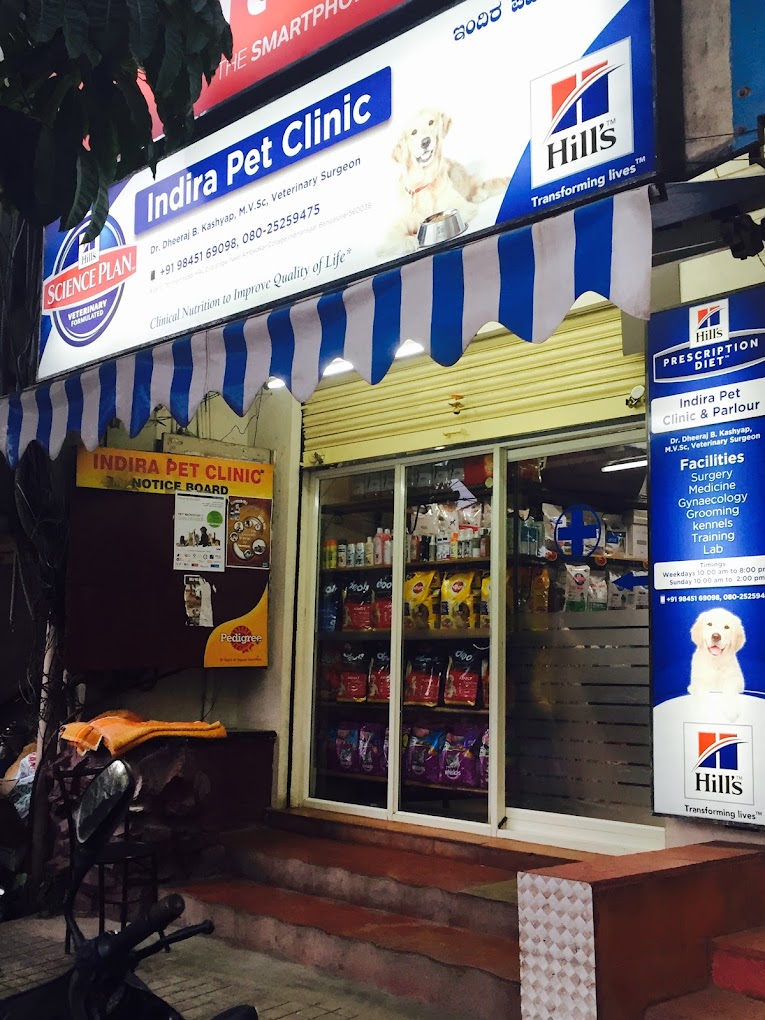 Every loving pet parent wants their animal companion to live a long, happy, and healthy life. The Indira Pets Facility takes this goal seriously and places a strong emphasis on well-being and care. They always develop a rapport of trust with you and your pet. The next phase is clinical and includes a thorough physical examination to make sure your pet's body is functioning as it should. This can be your go-to location if you're seeking for a reliable veterinary clinic close to Indiranagar.
10. Wagging Tail Pet Care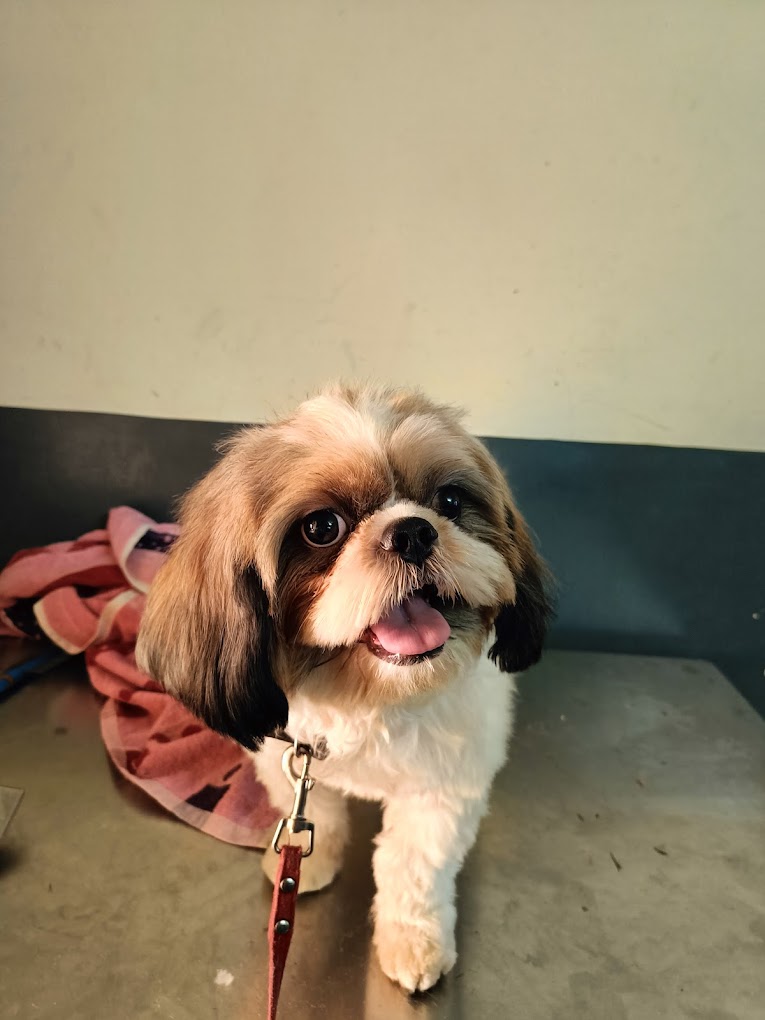 One of the most effective veterinary hospitals in Bangalore is Wagging Tail Pet Care in Indiranagar. The doctor's office is a well-kept facility with all the essential medical gear, taking great care of the patients and offering comprehensive care. Patients can feel at peace at the facility throughout their therapy. The veterinarian offers a variety of medical services, including, to name a few, pet grooming, pet care, consultations, pet boarding, pet grooming, pet treatment, and pet diagnostics.
Contact:

9731209101 / 9901278278
11. HOPE Veterinary Clinic – Horamavu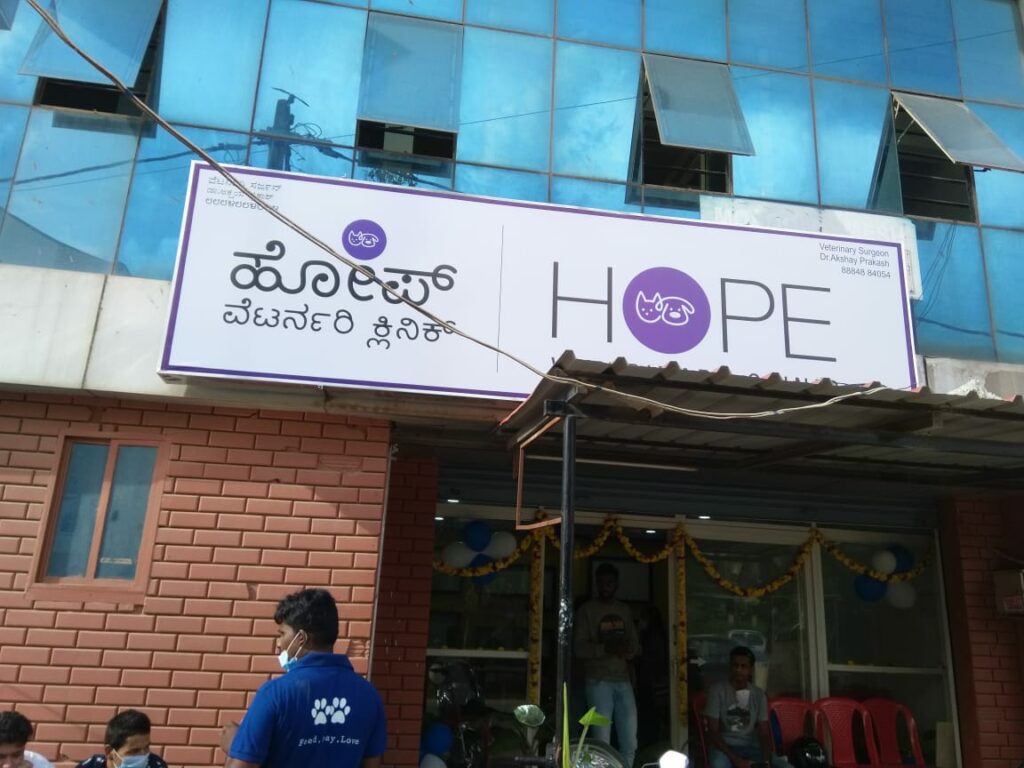 With countless testimonials backing the clinic, HOPE Veterinary Clinic is one of the best available options near Horamavu. They provide a range of services and have a dedicated staff with specialised veterinarians to take care of your fur baby. 
This list is spread across the city of Bangalore so that you can choose the best and closest option available. Please note that we do not share a business relationship with the clinics mentioned above and have gathered our information based on research and reviews of pet parents around the city because your furry friend deserves the best. 
If it is difficult for your pet to travel all the way to a clinic or a vet, we at Snouters offer online vet consultations and in scheduling home ver services for your pet to receive adequate care from the comfort of their home.