1. Click on the profile button on top right and select my listings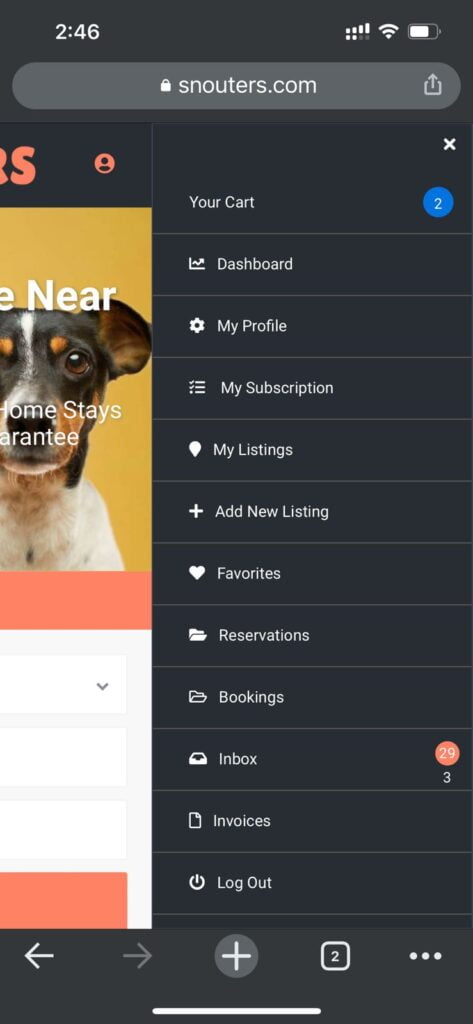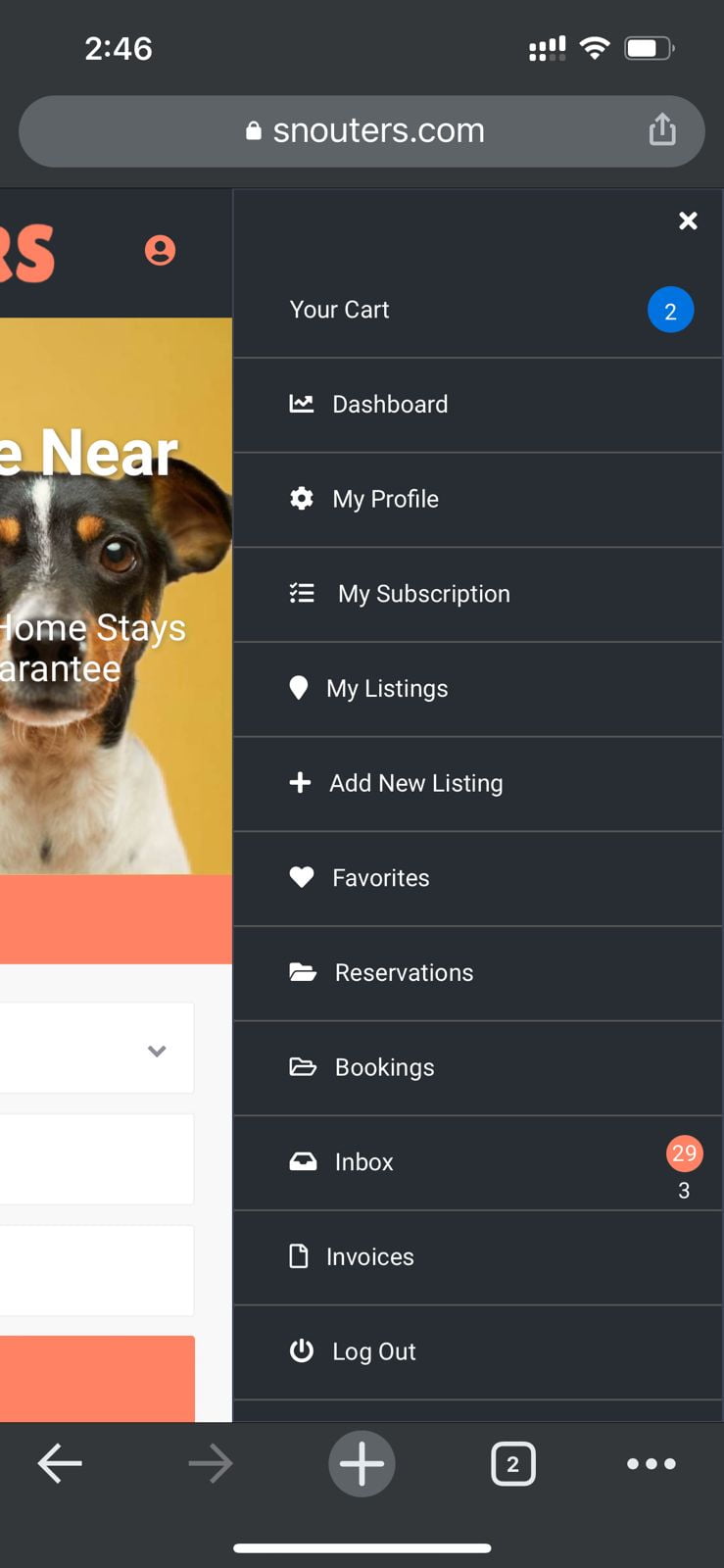 2. It should open this page. Click on the edit listing button on the listing.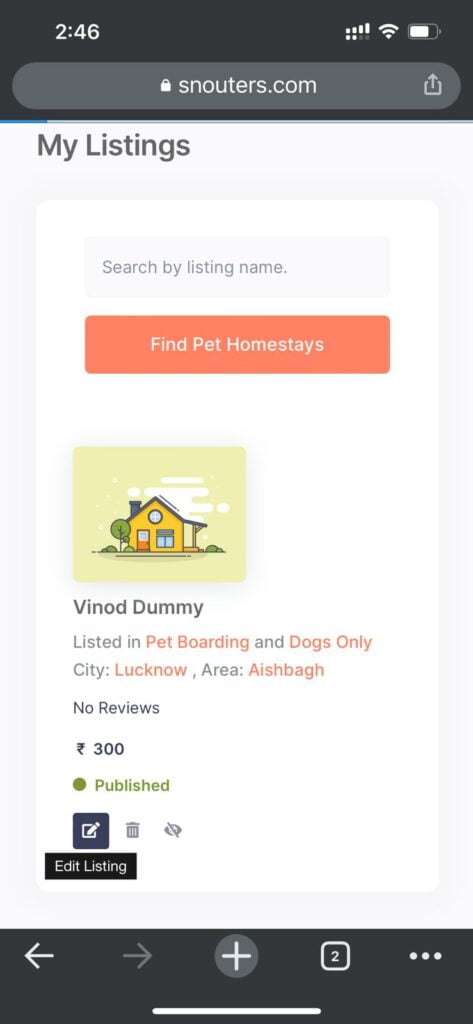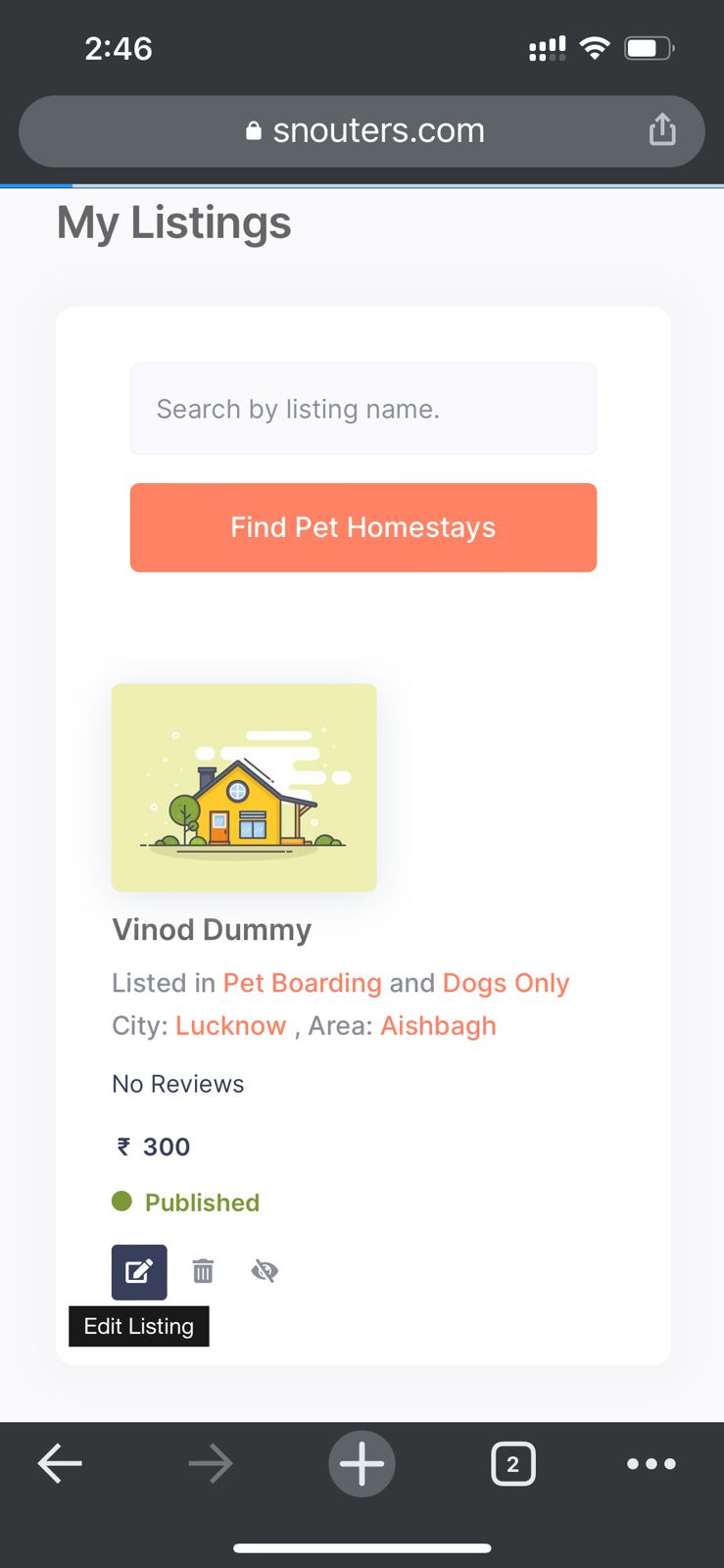 3. Select the user menu section below the Snouters logo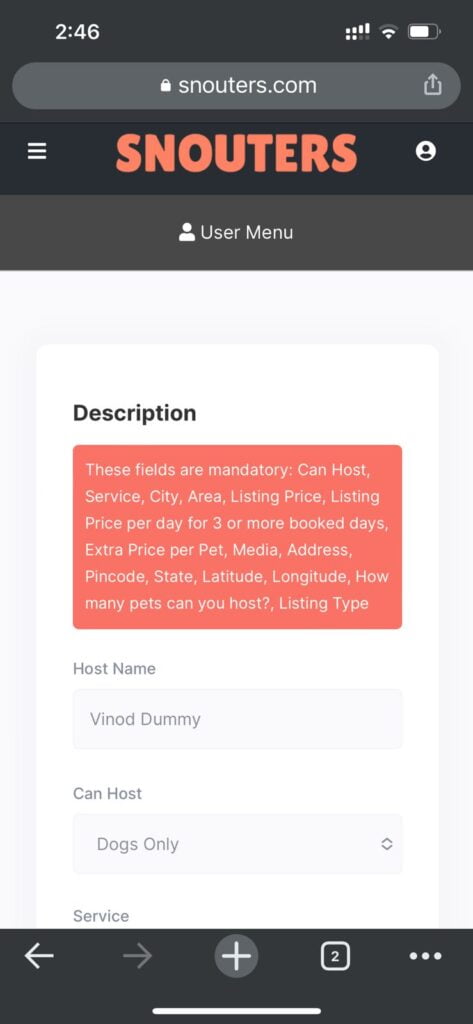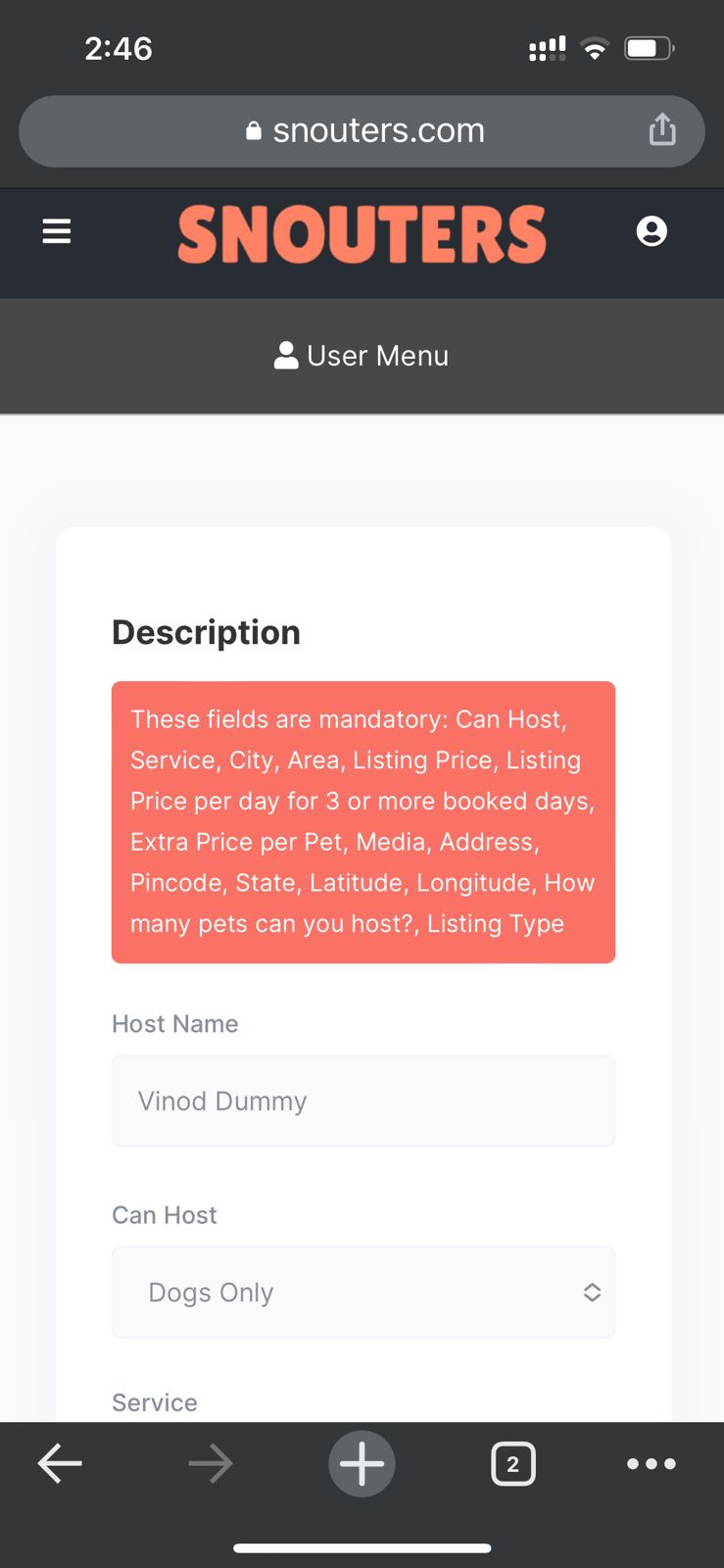 4. Click on the calendar tab in the menu below amenities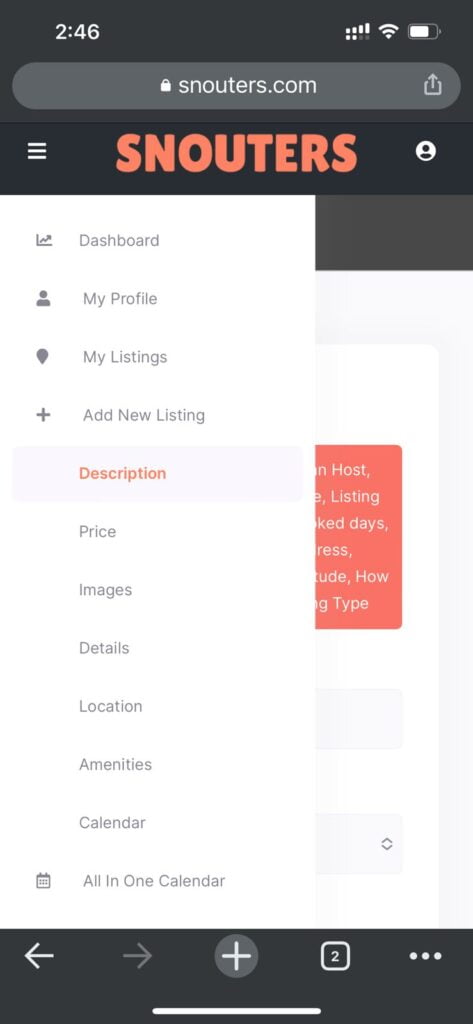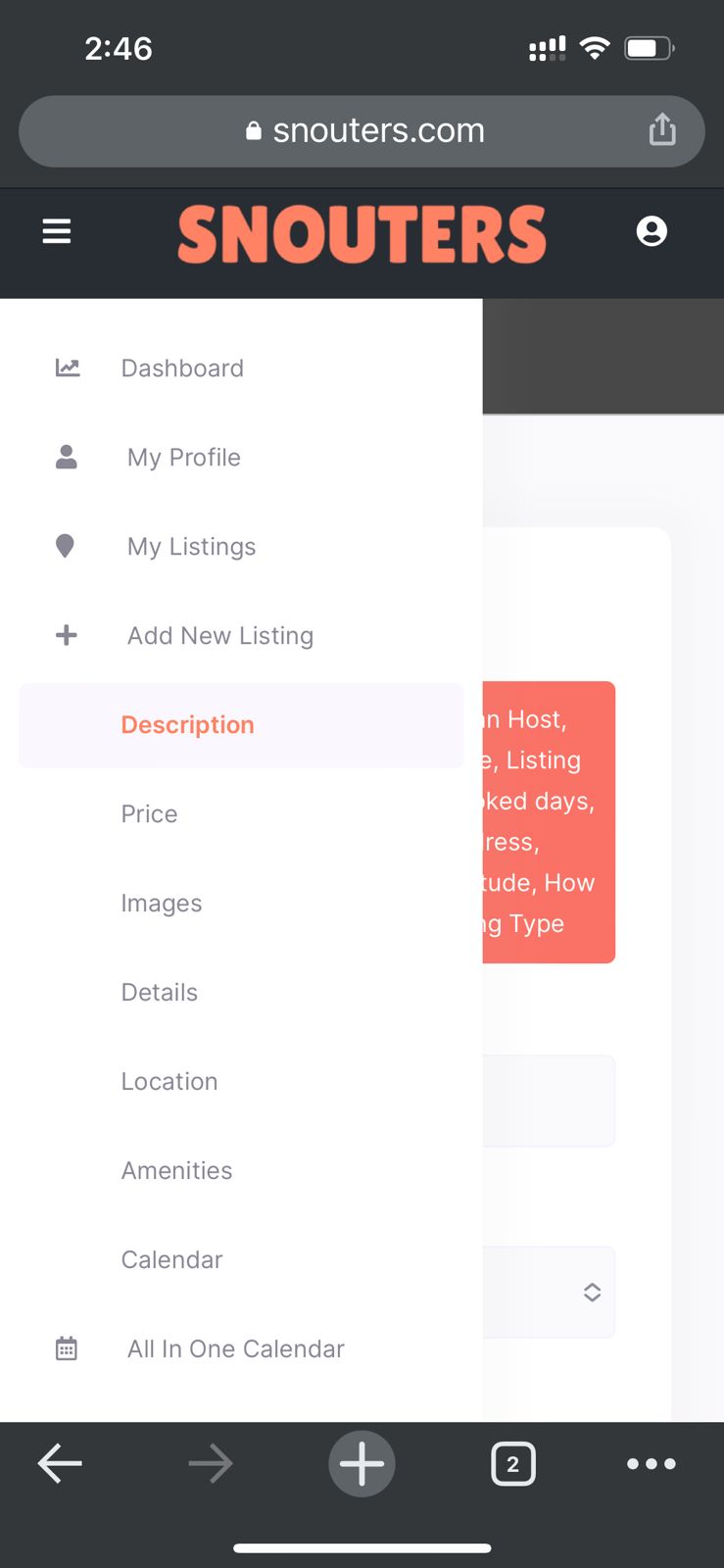 5. Select the dates you want to block your calendar for.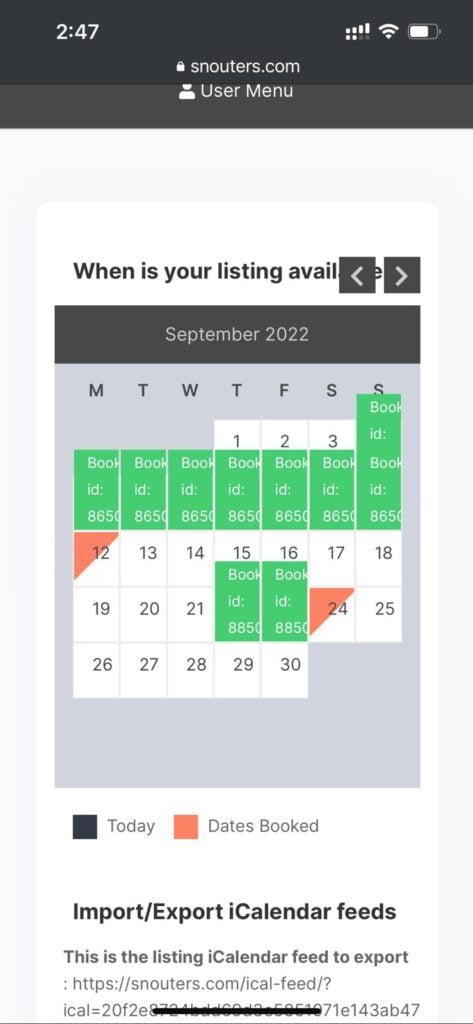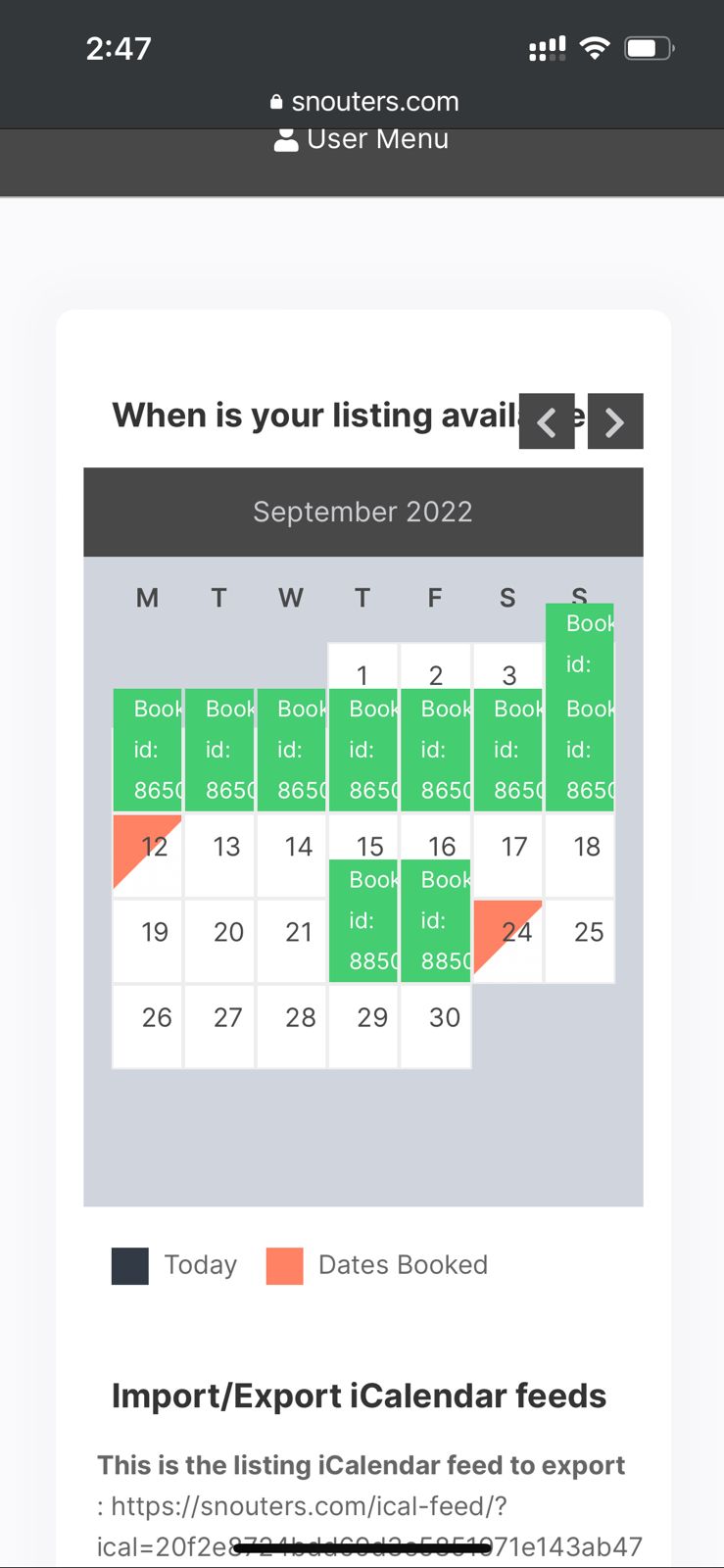 6. Click on book period to block the dates for which you are not available