By: Kathleen Beatriz Lapig
Traveling helps you get out of your comfort zone, explore new places, and meet people with similar interests. But sometimes, traveling restricts us since we have our pets with us. Not all cities and best places got a room for our fur and feline friends to stay in. That is why having a pet friendly hotels in Mumbai is an excellent opportunity to happen while traveling! 
Traveling in Mumbai is an experience of a lifetime, with small but exciting places to visit and the best food and people you would find anywhere. And who can forget about the beauty of the city itself?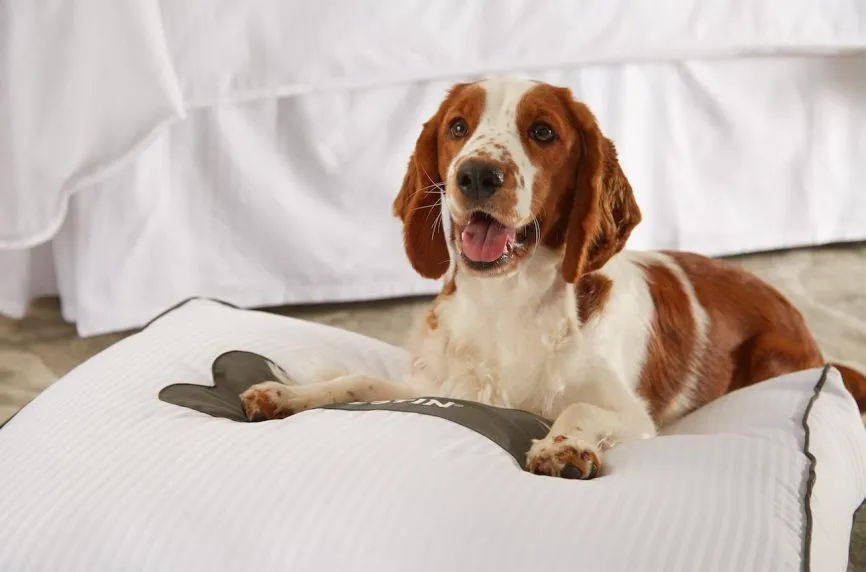 Traveling in the country's commercial capital Mumbai offers many opportunities, both for business and pleasure. The town has some great hotels and restaurants. Traveling with your pet is a delight, as there are plenty of pet-friendly hotels in Mumbai to cater to your furry friend's needs while on vacation. There are few cities with such a rich and varied history as Mumbai, India's commercial capital. From its towering skyscrapers to the mosques and churches of the once-British town, there is much that you can experience in this fascinating city.
Mumbai is one of the most famous places to travel in India. A genuinely remarkable city offers so many reasons to leave your comfort zone and see this incredible place with fresh eyes. Travel to Mumbai means you'll experience an utterly unique urban culture unlike anywhere else, from the food to the people and beyond. Mumbai is one of the world's most vibrant, diverse, and cosmopolitan cities. From its Westernized boulevards to the traditional markets, this city enjoys a flavorful cuisine that includes different street foods. 
Mumbai is a city full of surprises; no visit should disappoint you. You will find so much to explore in Mumbai and beyond.
The culture, history, diversity, food, and shopping add to the excitement of traveling with us. And pet friendly hotels in Mumbai are not hard to find! 
Pet friendly hotels in Mumbai accommodate all kinds of pets. Some several parks and resorts welcome dogs and cats, many of which have restaurants and swimming pools.  Stay at the best pet friendly hotels in Mumbai, India. Choose from top-quality hotels with a variety of options for both singles and families.
1. Hotel Highway Residency
This pet friendly hotels in Mumbai feature 23 beautifully appointed guest rooms, each including a daily newspaper, internet access – wireless (charges apply), shower, television, and satellite/cable TV. Besides, the hotel's host of recreational offerings ensures you have plenty to do during your stay. Enjoy unparalleled services and a truly prestigious address at the Hotel Highway Residency. Conveniently located in Mumbai, Hotel Highway Residency is an excellent base to explore this vibrant city. From here, guests can enjoy easy access to all the lively city offers. Heaven of relaxation, the hotel will offer total renewal just steps away from the city's numerous attractions, such as the Consulate of Greek, Vile Parle Railway Station, and Chhatrapati Shivaji International Airport. Hotel Highway Residency offers impeccable service and all the essential amenities to invigorate travelers. While lodging at this fantastic property, guests can enjoy a smoking area, Wi-Fi in public areas, valet parking, an elevator, and a restaurant. Truly a certified best pet friendly hotels in Mumbai! 
Address: Hotel Highway Residency Lane of Chakala Cigarette Factory
Bamanwada, Andheri (E) Mumbai – 400099
Phone: +91 22 28242665 / +91 22 28390767
2. Landmark Asia Serviced Apartments
Landmark Asia is a well-established, serviced apartment business in Mumbai. Clean, well-maintained, furnished 1 & 2-bedroom apartments available, with all modern amenities.
It is close to international & domestic airports and centrally located close to many business hubs such as MIDC, Kalyan, Goregaon, Chakala, and Powai. Bandra-Kurla Complex (BKC) is about 20-30 minutes away.
Many shops, restaurants & the world-class Seven Hills Hospital are within walking distance. Marol Metro station & several bus routes are close by. Taxis & auto-rickshaws are readily available in the neighborhood.
Complimentary, cooked, nutritious breakfast, free wi-fi & daily cleaning are included in the room rate. Plus, access to a car park within the building complex. Laundry service and car rental service are available at an extra charge. Short & long-term stays available. Great for families, business & leisure travelers. 
This is good if you are looking for a stay-in apartment just as modern and flexible as you. Best also for your furry friend, as this is one of the pet friendly hotels in Mumbai. 
Address: Ashok Nagar Building Complex, Wing 2-B, Off Old Military Road, Marol, Andheri East
Phone: 08048890502
Email: landmarkasia3@gmail.com
3. Taj Santacruz
Nestled in the heart of the city, offering breathtaking views of the runway from the largest rooms in the city, the hotel is a mere 10 minutes by road from the international airport. The cutting-edge corporate parks of Bandra-Kurla Complex and the Bombay Exhibition Centre at Goregaon are swiftly accessible from our 5-star hotel in Mumbai. While Andheri and Bandra, the two western suburbs pivotal to India's film and fashion industry, can be reached just as quickly.
Our luxury hotel near Mumbai domestic airport embodies the best aspects of Palatial and Art Deco design, both of which are recurrent architectural themes in Mumbai.
And while neither of these styles has been overstated, neither has been underplayed. Tradition and modernism intertwine, evident in the intricate details of its interiors at Taj Santacruz, Mumbai, and this flavor extends to the culinary realms too. Talk about luxury in everything! And don't forget you can bring your furry friend here also! Enjoy your stay in these pet friendly hotels in Mumbai. 
Address: Chhatrapati Shivaji Maharaj International Airport, T1, Off, Western Express Hwy, Navpada, Vile Parle East, Santacruz East, Mumbai, Maharashtra 400099, India
Phone: +91 22-6211 5211 /For Room Reservations: +91 22-6480 4425
Email: reservations.mumbai@ihcltata.com
4. Ibis Mumbai Vikhroli Hotel
Ibis Vikhroli embodies a design philosophy that is both trendsetting and modern. With 249 extra comfortable rooms featuring Sweet Bed by ibis, high-speed WIFI, access to OTT channels, and eco-friendly bathroom amenities, the hotel is designed for your comfort and convenience for corporate travelers.
Discover our 1872 Sq Ft fully equipped brilliant meeting or conference rooms offering audio-visual facilities, high-speed WIFI, and complimentary parking. Private venue, co-working, and board room options are also available.
The hotel is located on the famous LBS road. It is well connected by Eastern Express Highway,  close to prominent business hubs like Godrej and Boyce Complex, along with 247 Park and Hiranandani Gardens, housing several companies. Simple pet friendly hotels in Mumbai.
That concludes our list of pet friendly hotels in Mumbai. Do let us know if you ever stay in one of these gorgeous properties! Connect with us on Instagram.