As a pet parent who loves to travel, one would always wish to bring our fur family along. Leaving them behind is almost heartbreaking. Travelling with pets also means ensuring that your place of stay is accommodating and considerate. After thorough research, we bring to you a specially curated list of the Top 10 pet friendly hotels in Mumbai for your next Bombay vacation. 
This holiday season, make a trip to the city of dreams with your best friend right beside you. Pack up your bags, grab your doggo's leash and prepare for an exciting and relaxing vacation by choosing any of the following hotels and resorts. 
Best Pet Friendly Hotels in Mumbai for a Vacation Around the City
1. Grand Hyatt Mumbai Hotel & Residences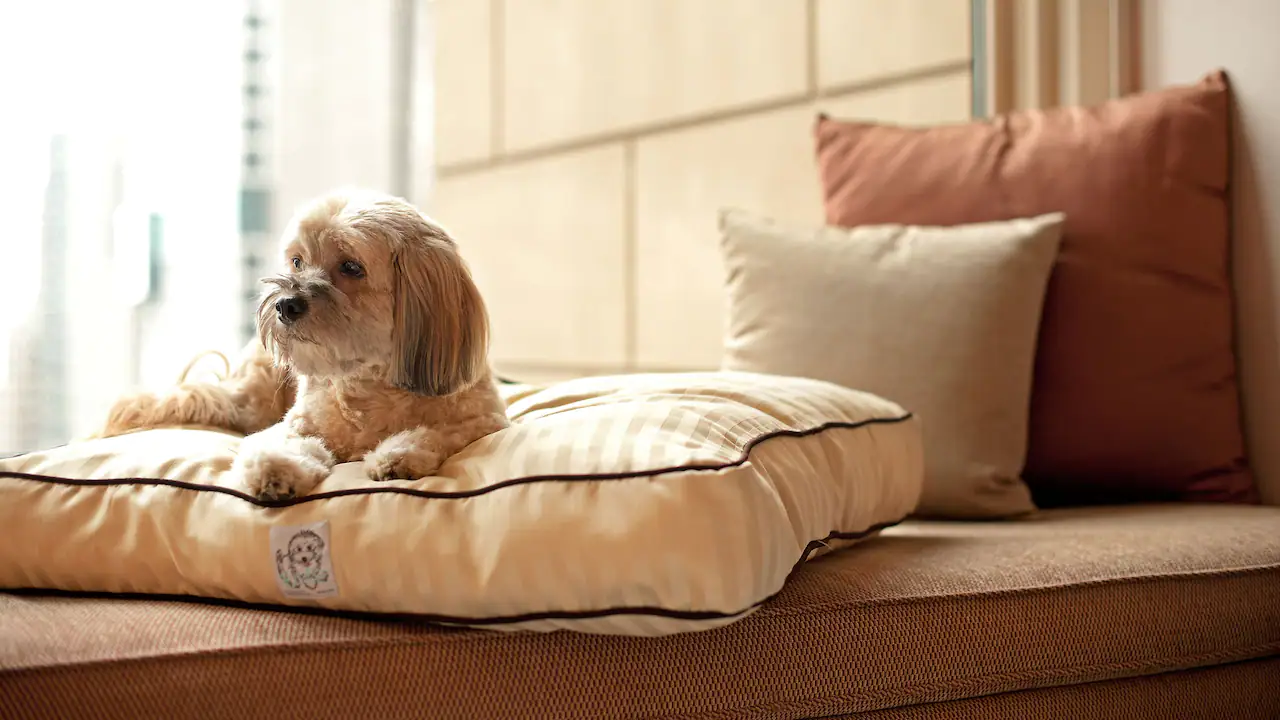 A four-star stay, bang in the centre of the city of dreams, The Grand Hyatt Mumbai offers a luxurious stay with a wide range of amenities and services. Be it authentic Bombay street food around the corner, shopping expeditions or tourist attractions, the Grand Hyatt is in close proximity to all the go-to places such as the Sea Link, the Bandra Kundra Complex and much more. The hotel features a range of amenities such as a concierge service, a fitness center, a swimming pool, a spa facility and much more for you to relax and unwind on your vacation. 
Your pet will enjoy a paradise of its own with this hotel. The Grand Hyatt Mumbai promises to pamper your fur family with a special grooming hamper on arrival, a pet walk area, a comfortable mattress, toys and utensils to make them feel at home. Your pet's comfort is of utmost importance to them and you are bound to have a comfortable stay. 
Email:

mumbai.grand@hyatt.com

Phone Number:

+91 22 66761234
2. Lakeside Chalet, Mumbai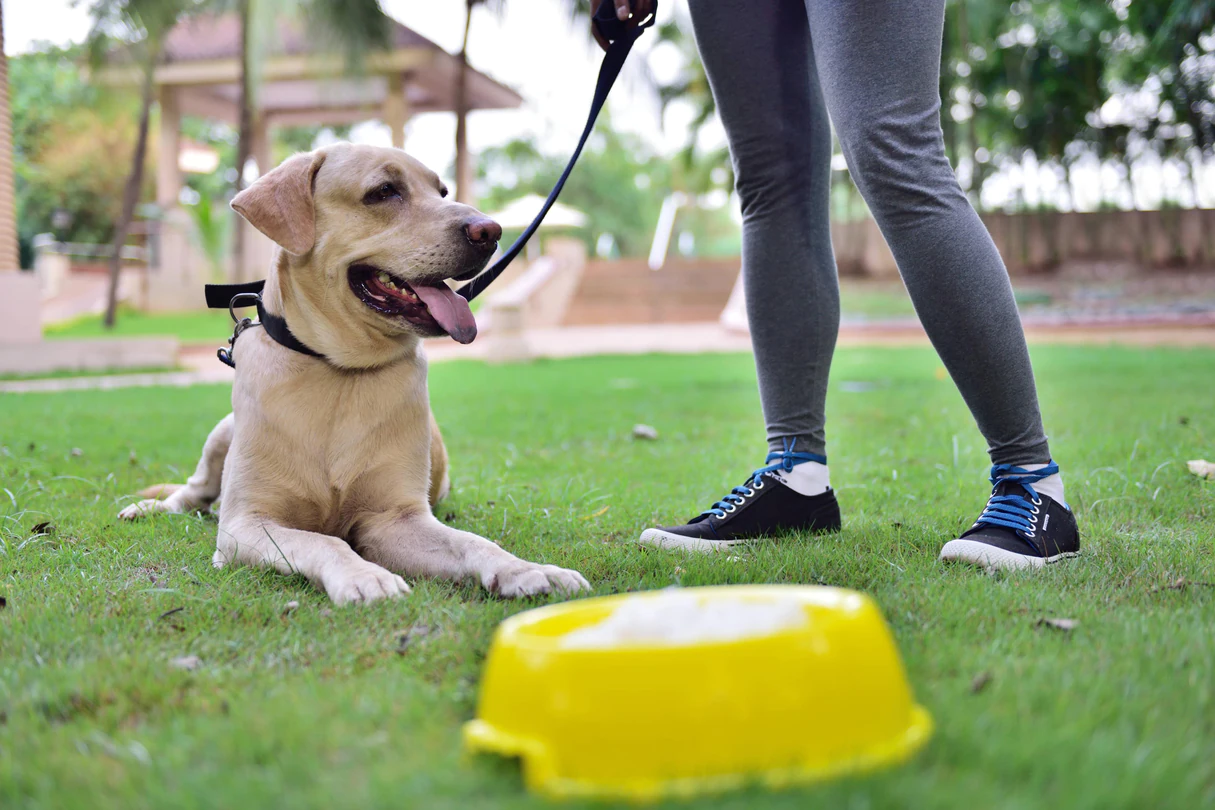 Lakeside Chalet, Mumbai will make your vacation an unforgettable visit. It is the perfect choice for travelling with pets. The hotel is located near the beautiful Powai Lake and is in close proximity to a wide range of activities and monumental places around the city. The hotel offers spacious apartments to equipped with the latest appliances, and complimentary internet access, and features an ergonomic design to fulfil all your needs. Lakeside Chalet also offers a petcation package for you and your furry companions. 
The hotel offers a range of amenities to make your stay enjoyable and memorable. Facilities such as an outdoor pool, a twenty-four-hour room service, a fitness centre, a game room and a spa will allow you to unwind during your vacation after a long day of exploring the city. 
Address:

#2 & 3B, Near Chinmayanand Ashram, Powai, Mumbai, India, 400 087

Phone Number:

+91-022-66927777
3. Taj Wellington, Mews

Located in Colaba, Taj Wellington Mews stands nestled in acres of lush green gardens that make it an oasis of calm and tranquillity in the city. Just a short distance from the airports, railway centres and major spots of tourist attractions, this hotel is perfect for a vacation in Mumbai. 
The beautifully landscaped gardens are coupled with a jogging track for your and your fur family's exercise requirements along with a fully functional fitness center. The gardens sporting small water bodies here and there, your furry friend is sure to have their tails wagging throughout the entirety of the trip. 
The spacious rooms and suites are well equipped to accommodate all your vacation needs from complimentary internet access to a delectable food range. The service is amenable and the staff is pet friendly and promises to ensure that your dog has a comfortable stay. 
Address:

33 Nathalal Parekh Marg, Colaba, Mumbai, Maharashtra, 400001, India

Email: 

twmresv.mumbai@tajhotels.com

Phone Number:

+91 22-66569494
4. Ibis Mumbai, Vikhroli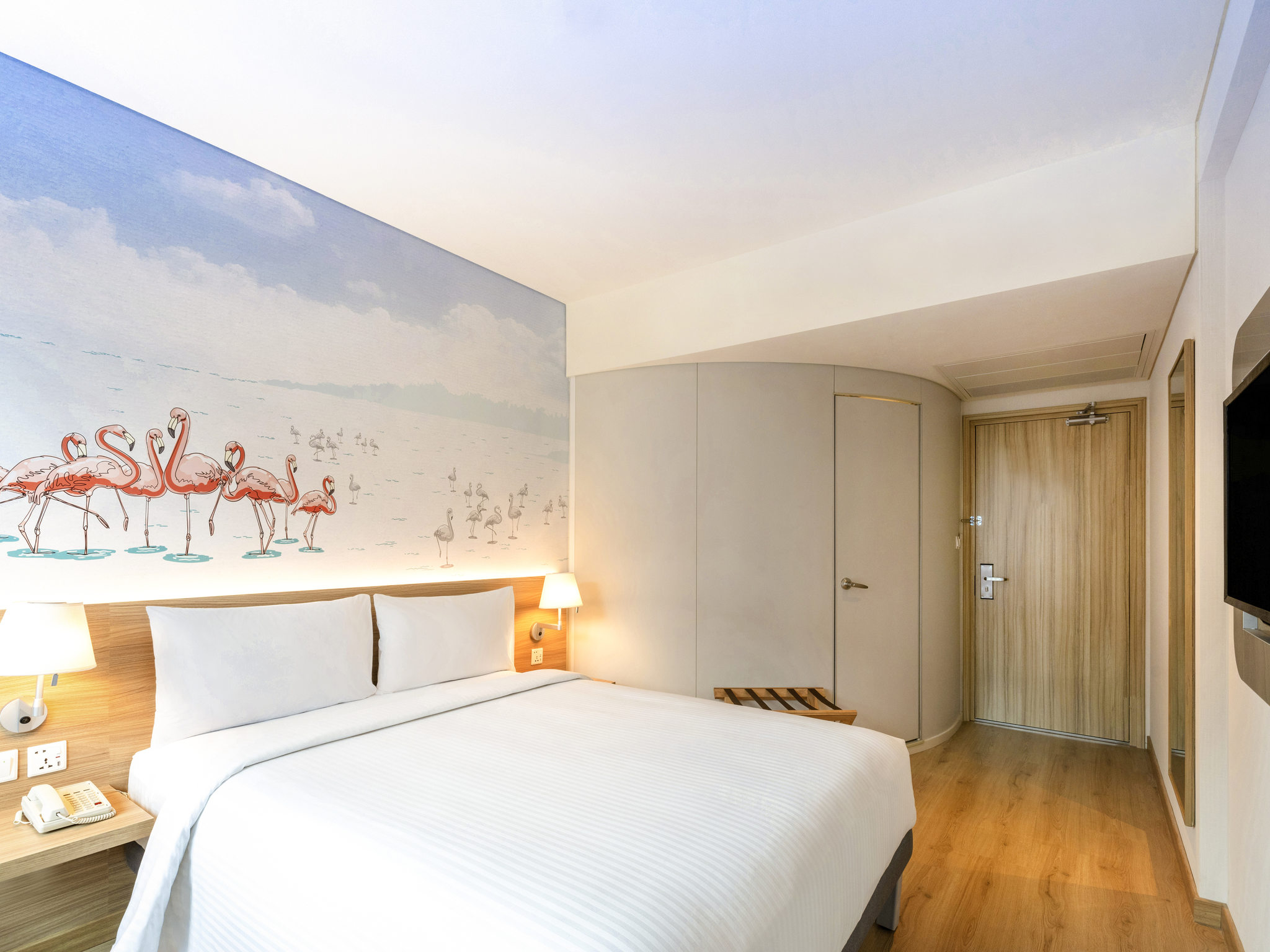 Located on the famous LBS Road, Ibis Mumbai offers a truly central location in the heart of Mumbai. The hotel is ergonomically designed featuring the quintessential spirit of Mumbai. The rooms are spacious with large windows and are thematically designed. Ibis has also successfully managed to weave eco-friendly measures into their design and service. 
The hotel offers a range of facilities such as car parking, a wellness centre, a restaurant service and much more to accommodate for a comfortable stay. The pet-friendly nature of the hotel is also reflected in the spacious rooms and outdoor areas for your pet and a personalised service to make your stay with your furry companions even more memorable. 
Address:

CTS No 17, Lal Bhahdur Shastri Road, Vikhroli, 400083, Mumbai, India

Email:

h9063-re@accor.com

Phone Number:

+91 22 6920 9999
5. Four Seasons Hotel, Mumbai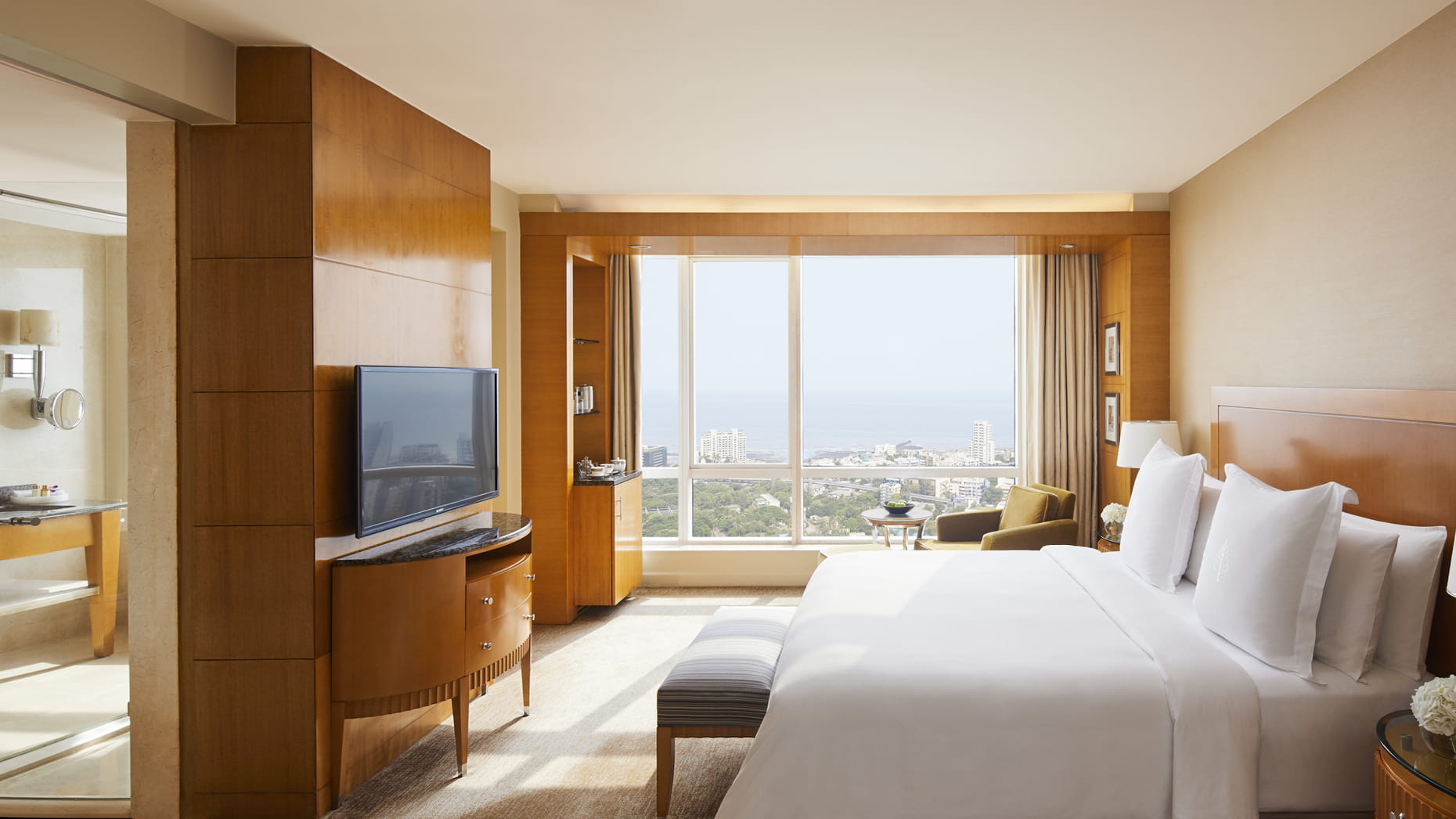 Towering above Mumbai's commercial hub, Four Seasons offers a mix of chic modern style and an intimate boutique atmosphere topped off with panoramic views of the sea. They invite you to explore the powerhouse collection of dining, spa and swimming experiences and make use of the spacious accommodations with sunlight and enhanced views of the city and the sea. They offer a wide range of rooms to choose from to suit your specific needs. 
Apart from its numerous facilities such as a swimming pool, a spa and complimentary breakfast, Four Seasons also offers a pan-Asian culinary experience with its restaurant. In close proximity to the wonders the city has to offer, Four Seasons becomes a wonderful place to explore Bombay and at the same time relax and unwind during your vacation. Most importantly, the hotel offers a pet – friendly accommodations, allowing you to thoroughly enjoy the trip with your furry companions. 
Address:

1/136, DR. E. MOSES ROAD, 400 018 WORLI, MUMBAI, INDIA

Phone Number:

91 (22) 6982 8000
6. Novotel Mumbai, Juhu Beach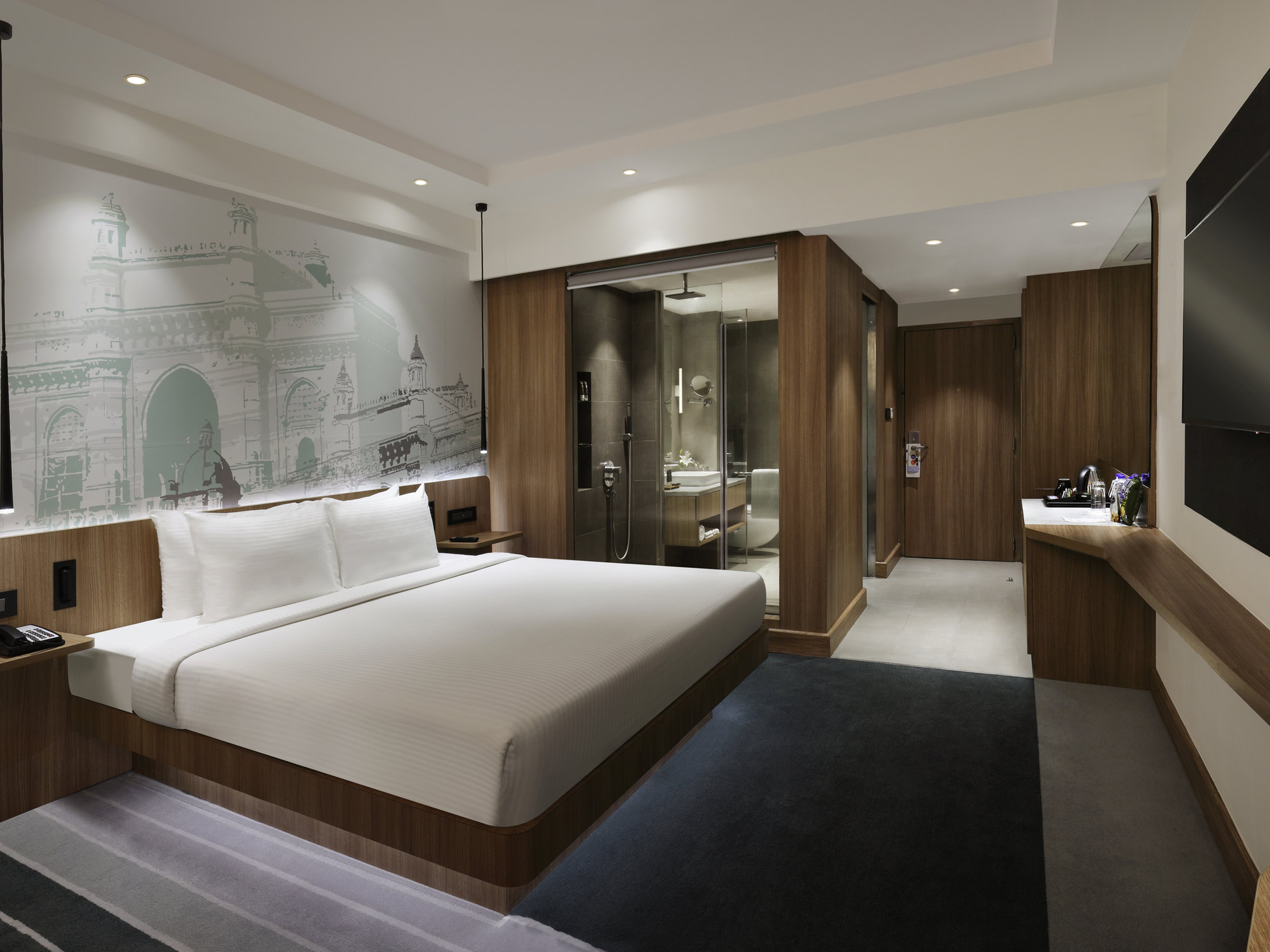 The hotel offers modern and spacious rooms overlooking the oceanic views of the Arabian Sea. Novotel Mumbai is a fitting accommodation for a beachy vacation and is in close proximity to major tourist attractions of the city such as the ISKCON Temple, the famous Prithvi Theatre, and countless cinema halls for you to experience the magic of the city of Bollywood. 
The rooms are equipped with world-class facilities along with wifi service, outdoor pools, a fitness centre and a wide range of dining options. The hotel is also pet-friendly, making accommodations for your furry companions with its spacious rooms and pet-friendly dining options. 
Address:

Balraj Sahani Marg, Juhu Beach, 400 049, Mumbai, India

Email:

h6926-re@accor.com

Phone Number:

+91 22 6693 4444
Best Pet Friendly Resorts Around Mumbai for a Weekend Getaway
7. The Rippling Edge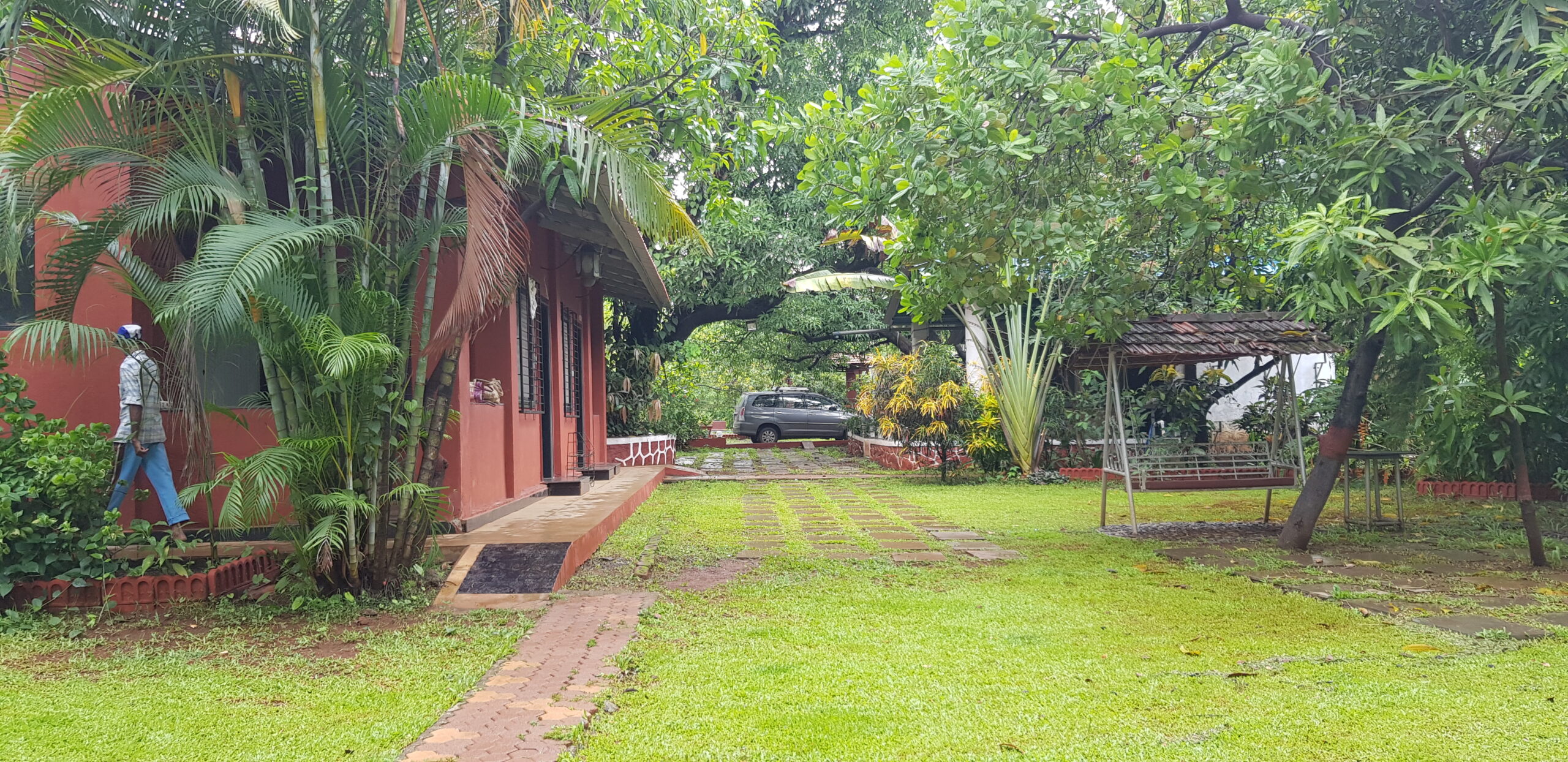 Open lawns, gazebos in the villas, and surrounding lush green welcome you into a calming and serene Rippling Edge Cottage. They also have an in-house Asian restaurant and provide cycles to explore the surroundings. You can enjoy a peaceful stay with your furry friends with enough space for them to get their daily dose of exercise. 
The per friendly and amenable staff ensures that all your pet's dietary needs are met and anything else that needs to be taken care of. You can make full use of the lush green gardens for long walks with your furball and unwind with a perfect petcation at the Rippling Edge. 
Address:

Tata Road, Vaijnath, Karjat.

Phone Number:

9820286359/ 8422997211
8. Irayos Lifestyle Retreat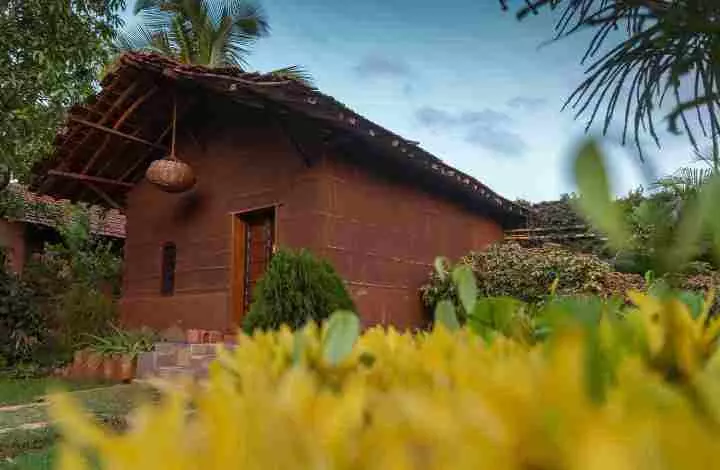 With Irayos, you and your furry friends can enjoy a rejuvenating stay and recharge your batteries before entering the hustle and bustle of daily life. Irayos is a yoga retreat, naturopathy resort and an organic farm stay near Mumbai all under one roof. The architecture in the retreat and the open green spaces are all designed in a way to adapt to nature so that your furball can take in the fresh air and boost its energy supply. 
There are a variety of room options available, and all of them are equipped with essential amenities to ensure a pleasant stay. Your furball will have more than enough space to fully utilise the time spent with you. You can even enjoy the occasional splash in the pool. With Irayos, this petcation will be nothing short of rejuvenating. 
Address:

Village Karanjvira, Amboli, Dahanu. 401601 Dist. Palghar

Email:

info@irayoslifestyle.com

Phone Number:

 +91 9820149140 
9. Bohemyan Blue Stay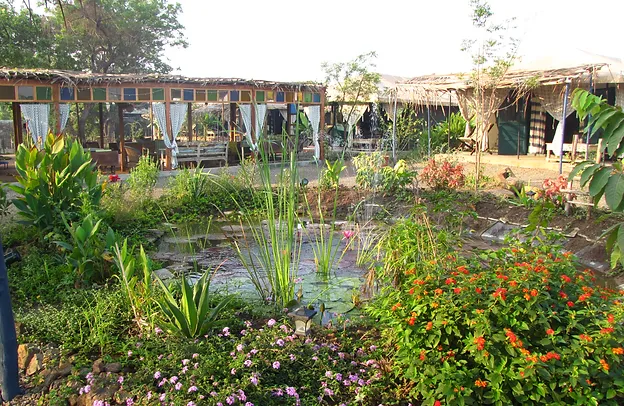 Bohemyan Blue offers a unique stay with its tents and cottages nestled in nature's abode. With a range of accommodation options, you can choose the perfect room that fits the needs of your fur family. The eco-friendly nature of the accommodation helps you get one with nature and energise away from the daily hustle. 
The resort provides fresh home-cooked meals so that your pet receives nothing but the best. You can also make full use of ample outdoor space to ensure you furball's tail is always wagging.
Address:

Bohemyan Blue on Alibag-Revas main road between Chondhi and Zirad, Alibaug,  402208 Maharashtra

Email:

bohemyanbluestay@gmail.com

Phone Number:

  7798266600
Remember to prioritise your pet's comfort and safety while choosing a hotel. Bringing your pet along always adds a fur-tastic touch to your much-deserved vacation. So what are you waiting for? Pack your bags and bowls and prepare to experience the city of dreams with your four-legged friend right beside you, with any of the options of stay mentioned above.
Do share your experiences with us below in the comment section! Have a paw-some vacation!
Connect with us on Instagram.