Top 7 Pet Friendly Restaurants in Gurgaon
Looking for exotic cafes and pet friendly restaurants in Gurgaon? Say no more. Here's a list of 7 incredible pet friendly destinations for you and your furry buddies.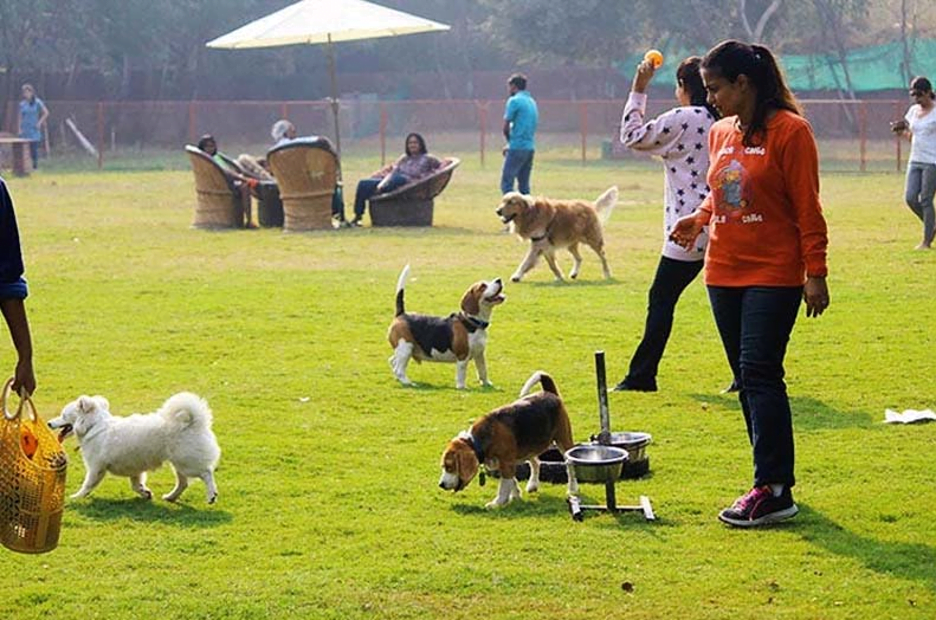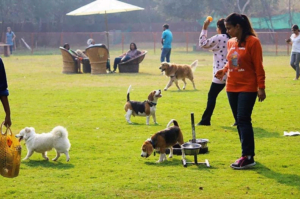 It is always heartbreaking to leave your pets home when you feel like an outing to blow off some steam. Gurgaon being one of the most developing cities in India today, now has several options that make it possible for you to grab your little one too before going out. Cafes and restaurants are the new zen hangout or meeting places and pet friendly ones are making quite the difference.Being a dog parent I have realised over the years that our pets need some quality outdoor and socialising time just as much as we do. All the more reason for you to check out these ambient places and ensure a great experience for you and your pets.
Here's a list of 7 best pet friendly restaurants in Gurgaon:
As the name suggests this incredible cafe allows you to let your pets play and thrive with almost no restrictions.They have customized food options and services that allow you and your pet an opportunity to bond and chill.The cafe is known for customized food for your pooch,as per their personal requirement. It also has a pool,loads of activities and a big playing ground for your pets. If you ask me, this place is a total win-win!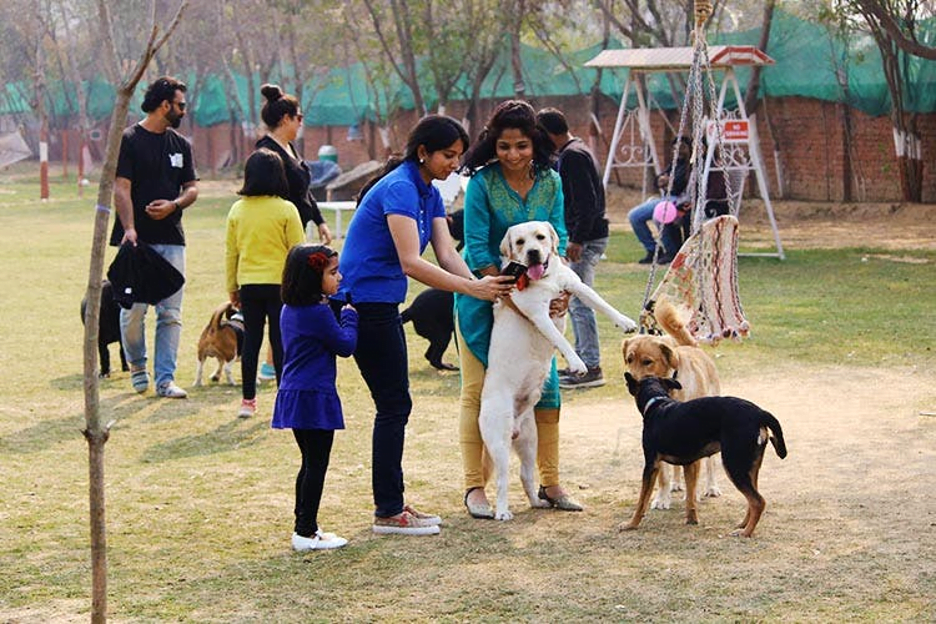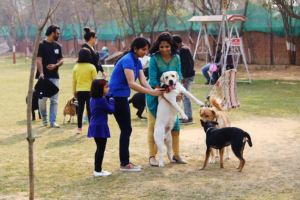 An ambient cafe with a pleasant outdoor vibe.This cafe is situated in the midst of a park and hence is the perfect place for your pet.The cafe opens bright and early and has an exquisite breakfast menu.The outdoor park area is totally reserved for your furry friends so that they can interact and play. They also offer a buffet system.This place is a perfect winter destination for you and your pet. Do enjoy their scrumptious home-style food and services. A must visit pet friendly cafe in Gurgaon !
Blue Tokai Coffee Roasters is a charming tiny cafe that is a coffee lover's paradise. You can bring your pet to this lovely cafe nestled down an alley that serves some of the best coffee in town. It's the ideal spot for you to unwind when walking your dog while reading a book. This hidden jewel is a little difficult to locate but once there you will have no regrets. The rich aroma of freshly roasted coffee beans greets you as you enter this location. This alone will make you fall in love with this Gurgaon pet friendly eatery that is also affordable. The tranquil environment, delectable coffees, and delectable sides make it a great location to unwind.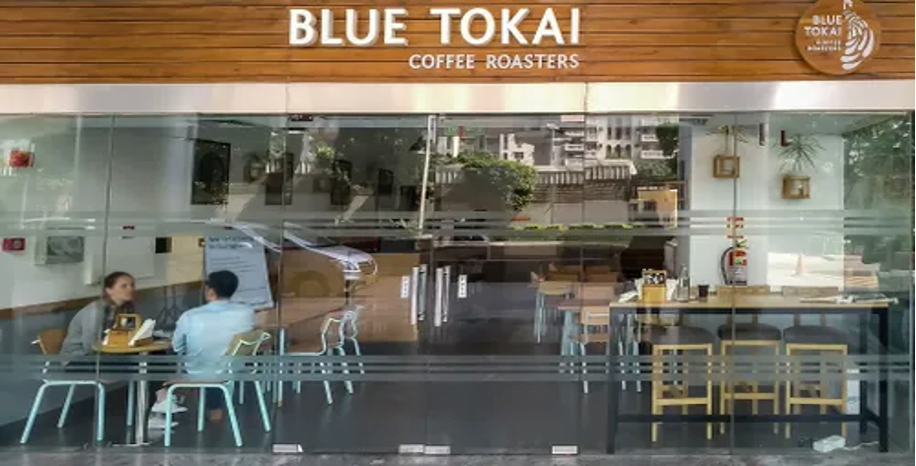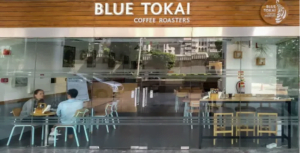 4. Tail Club
This incredible dog friendly cafe in Gurgaon and park is meant for dogs only, you might end up being the plus one here. Acres of play area for your pooch where you can peacefully enjoy a cup of tea while watching them play and finish their meal bowl.Isn't it just great how a cafe is dedicated to just dogs? Check it out!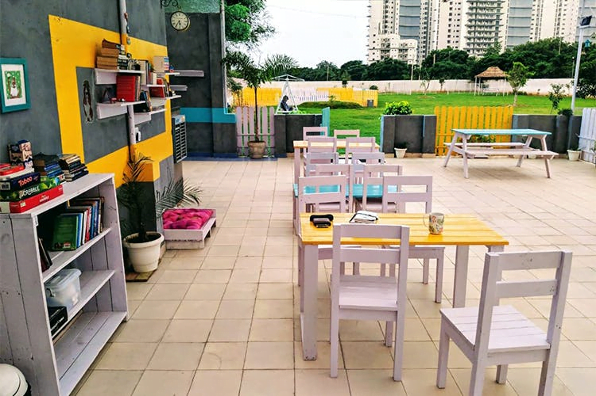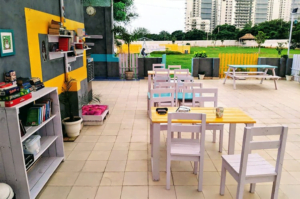 A luxurious garden restaurant with unbelievably eye pleasing decor and ambience.The fact that it happens to be pet-friendly restaurant is a cherry on top.The outdoor sitting area is beautifully lit and perfect for your pets to roam in.The food is to die for as well.What else does anyone need?Your furry babies may also enjoy the company of their in house dog "Daaku".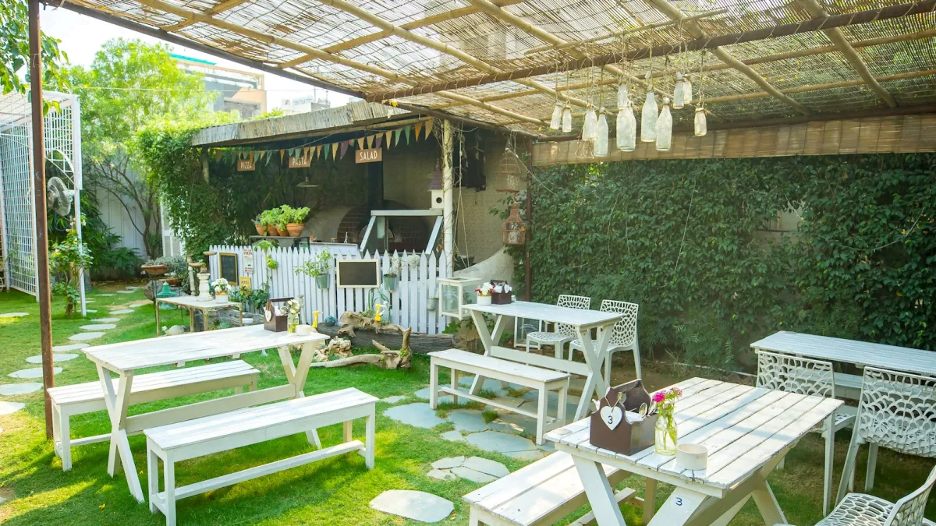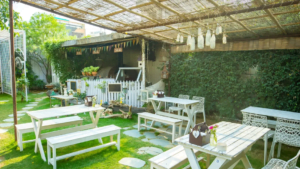 Fifth Avenue Bakery is the place to go if you have a fondness for sweets. The interiors are pastel and neatly arranged, so you'll feel like you've walked into a British cafe as soon as you walk in. The proprietors of this establishment have a dog who greets you and plays with your pets. All of your four-legged pals are welcome, and you can relax and have a good time while sipping coffee and eating excellent meals. An excellent dog friendly cafe in Gurgoan !
A biker's cafe with an in-house cook with experience of cooking dog food.This place is pet friendly and has a rustic outlook.The cook takes specific requests according to your doggo's needs too.Isn't that just perfect?What's more is that the prices are quite reasonable.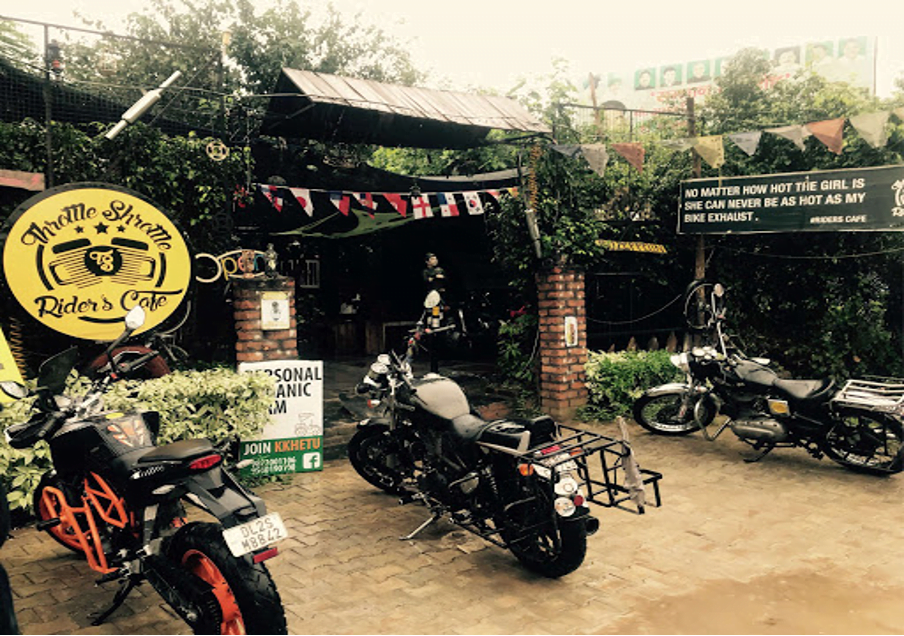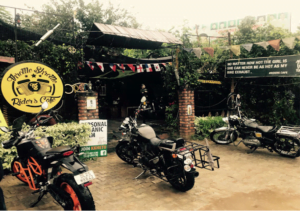 Check these places out with your pets and trust me you will have no regrets. It's never easy to leave them alone at home. In case you are up for a vacation with your fur baby, check our our pet friendly hotel recommendations.
But for some reason, if you choose to go without your pet, you can always book a pet day care service with us at Snouters.
About US: SNOUTERS is India's largest pet care services startup. Snouters connects pet parents with loving pet care providers who offer overnight services, including boarding and in-home pet sitting, as well as daytime services, including doggy daycare, dog walking, drop-in visits, and pet grooming.