Top Ten Pet Friendly Resorts In India- A Complete Vacation Guide for your furry companions.
Holiday season is just around the corner and it is no breaking news that most pet parents avoid taking a Diwali/New Year vacation to evade the guilt, sadness and fear that comes with leaving their fur babies behind. Here's a list of perfect destinations that allow you to be free of the things holding you back, and provide an impeccable opportunity for you and your pets to bond and hit the road!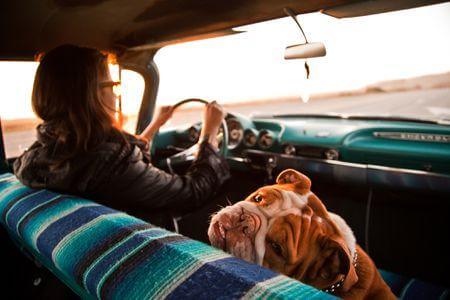 Taking a well-deserved pause, every year is not just a privilege for some, but also a necessity sometimes. Being a pet parent demands a considerable amount of sacrifices but not taking a break from the nerve-wracking, monotonous everyday routine for your little buddy is no longer one of them. India is progressing and so is the hospitality industry, especially in terms of being pet friendly. Having been a pet owner for almost all my life, there are many vacations I didn't take, many travelling opportunities I missed and a lot of disappointment faced in terms of finding a place that would allow animals.
Leaving your fluffy friend at a pet boarding or doggy daycare service before taking a well-planned vacation often turns out to be quite gut-wrenching, heart breaking and you can feel the guilt bubbling inside right before you take off. To take your little one with you is a luxury that is now quite possible in our country. Here is a list of well-researched, pet-friendly and exotic destinations in our country that might just be the answer to all your vacation woes.
Famous as India's first luxurious pet friendly resorts in india, Camp Della is one of the best options for you and your fuzzy companion to have a gala time. Being a short drive from both Mumbai and Pune, it is extremely convenient for a road trip with a pet. It is a real life dream of walking on green lawns with your pet, adventures waiting to be explored at the park and assigned employees to help out with your buddy at every nook and corner.
The resort provides designated dog bowls, blankets and a variety of pet food to keep your pooch happy and content throughout the stay. I had taken a short trip to Camp Della in 2018 and I have personally experienced the pet loving environment in the resort along with the opportunity of getting to cuddle and play with the dogs kept at the resort. This place tops the list of pet friendly resorts near Pune and Mumbai.
An organic retreat with your pet is a great way to recharge and reflect on life. Animals are happiest when allowed to wander amongst nature and the place has a kitchen where you can cook for yourself and your fur ball. It is pretty budget friendly and a good choice for a nature loving staycation with your pet. This place tops the list of pet friendly resorts near Hyderabad.
A pet friendly hotel that provides your furry baby with a comfortable bed, toys and scrumptious food. The enormous stretch of paddy fields and woods surrounding the hotel makes it a perfect place for you and your pet in Goa. Going to the beach with your pooch is never a bad idea! This place tops the list of pet friendly resorts near Goa.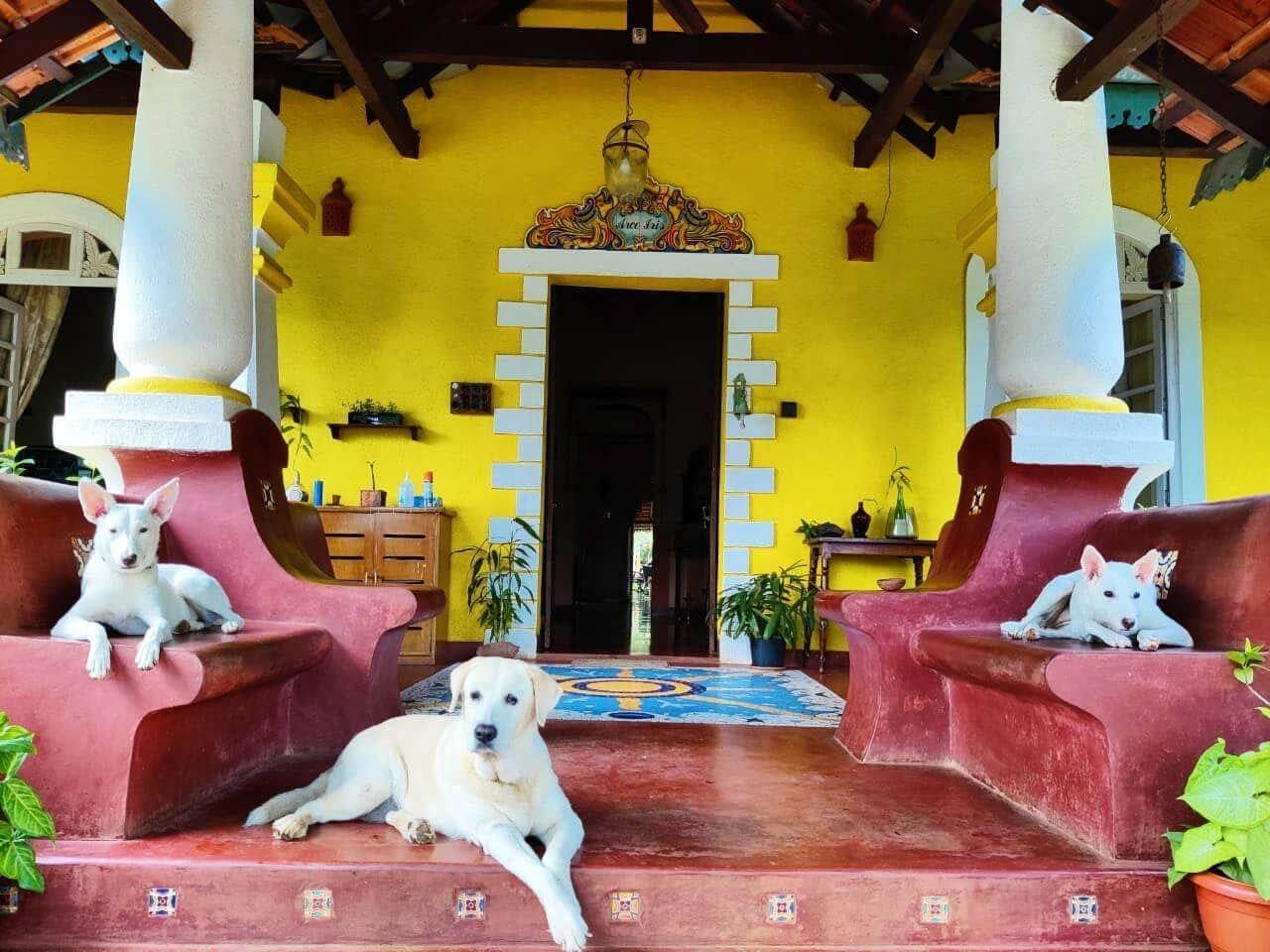 The perfect hill station view, cozy ambience and palace feeling in Darjeeling. The staff is very animal friendly and are known to be helpful. The place has amazing reviews, good enough to be your next pet staycation resort.
If you're looking for a place to play beach-ball or go boating with your furry friend, then this stay is the perfect choice. Being a back-water resort it has a breath-taking aesthetic and feel. A private space with your fur ball to give you the perfect break you need.
6. Nabokov's Tree House in Banjar, Kullu
If you live in or around Delhi, this treehouse layout retreat with amazing views will be a spectacular way to vacation with your pet. It is known as one of the best pet friendly resorts near Delhi.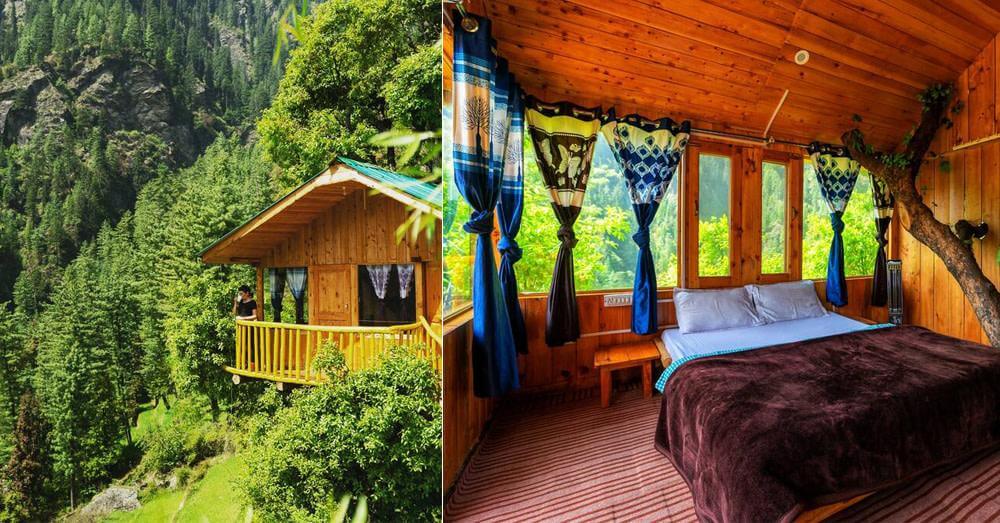 To visit the 'Land of Royals' with your pet is an intriguing idea and this beautiful resort in Jaipur is the perfect way to do so,for you and your buddy. The resort is known for the best dog care and has a personal cook who can make yummy dog food to keep your pooch happy. The lawns at the resort make play time extremely fun. The only thing this resort does not provide are dog beds and bowls so remember to carry your own! 
Another cozy, ambient and scenic retreat for you and your fur ball to enjoy, this resort allows dogs of all ages even without a leash. Your dog can happily socialize with the other pets around the Camel's Back road and enjoy being free in the huge space. If you are a mountain person, this is the right choice.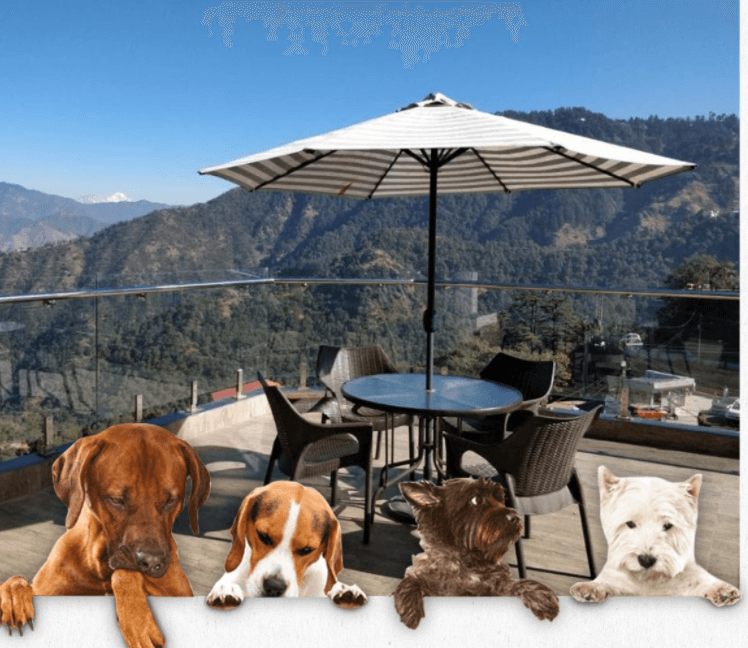 The ultimate choice for you and your pet to experience luxury and grandeur, Mawi Infinity is located along a mountainous terrain and has a hot Jacuzzi to keep you warm. May turn out to be a little over budget but guarantees to make your little fluffy one jump with joy. This place tops the list of pet friendly resorts near Mumbai and Pune.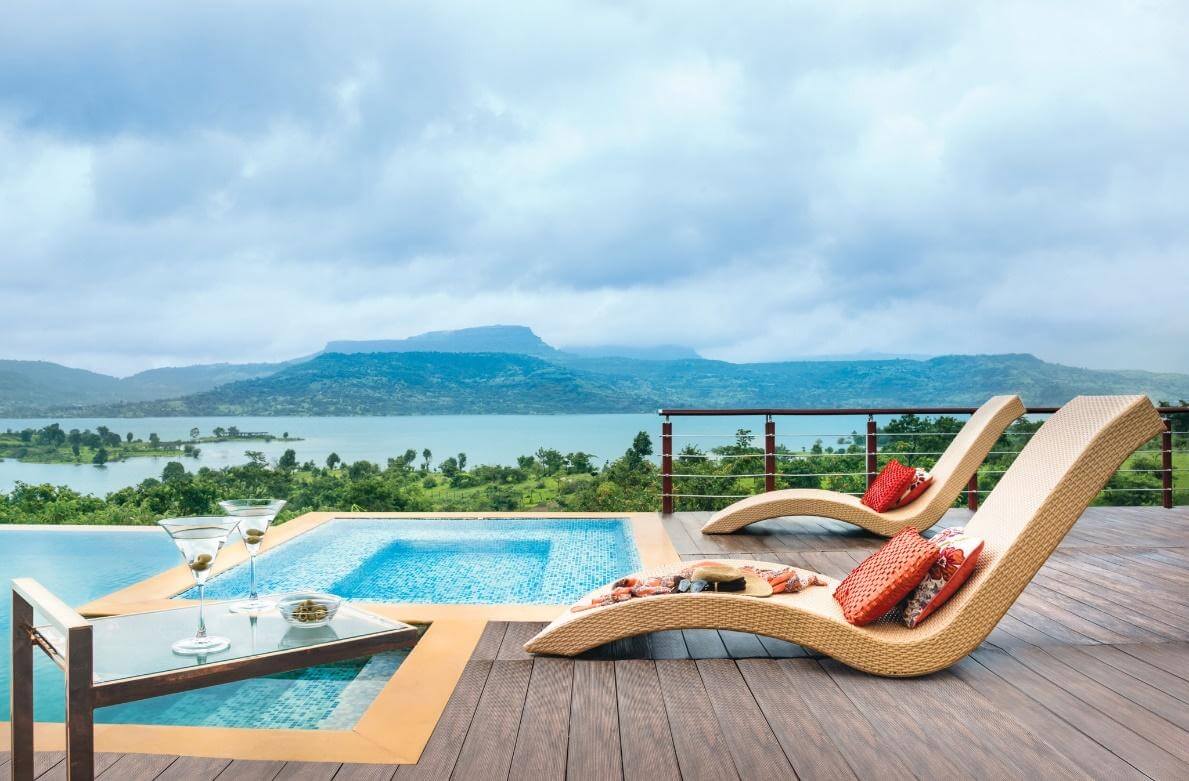 Filling a simple form can allow you and your pet to have a luxurious vacation at this decorated hotel. The staff may not be as tolerant as the other stays mentioned, but the amenities and space are quite enjoyable for a pet. This place tops the list of pet friendly resorts near Chennai.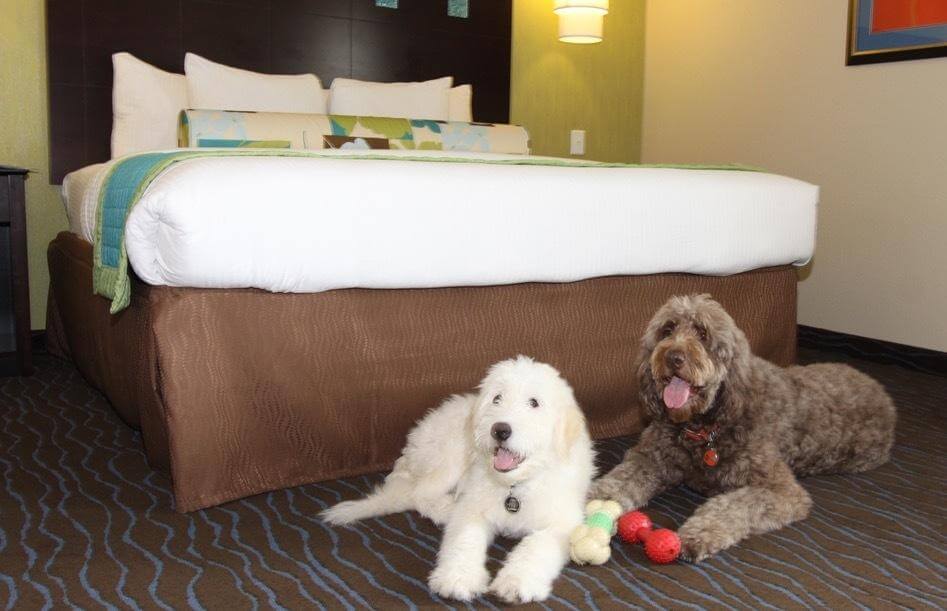 While these destinations are quite clean and safe, it is important to make sure your pet is hydrated, treated with utmost affection and care and has an identification tag attached to the collar before travelling. It is no surprise however, that taking a vacation with your furry companion requires you to be extra vigilant. Giving them this incredible luxury of enjoying a holiday with you is truly the best gift that they can get during their lifespan. 
We have curated the best pet friendly resorts in india near you in this article. In any case, if the destinations do not match your need or taking care of your pet seems a little exhausting during a vacation, suitable and first-class pet boarding services at Snouters are always available. But, as a loving pet parent who has taken her pet for a vacation, I can definitely vouch for a holiday with your fur baby. It truly is a remarkable experience!