A list of highly recommended veterinary doctors and pet clinics in Bangalore that are chosen on a regular basis by the pet parents. 
Finding the right veterinarian doctor for your furry baby can sometimes be tricky. Especially when there is an emergency or the process is very sensitive like neutering. 
Snouters being the largest pet services company in Bangalore, crunched the data provided by thousands pet parent customers across Bangalore to find the list of most trusted vet clincs / pet clinics in Bangalore. We have narrowed down these 9 pet clinics / vet clinics in Bangalore as the most trusted and recommended by other loving pet parents. 
This list is the answer for your query "best pet clinic near me". This list is not a ranking, so feel free to choose the vet near you.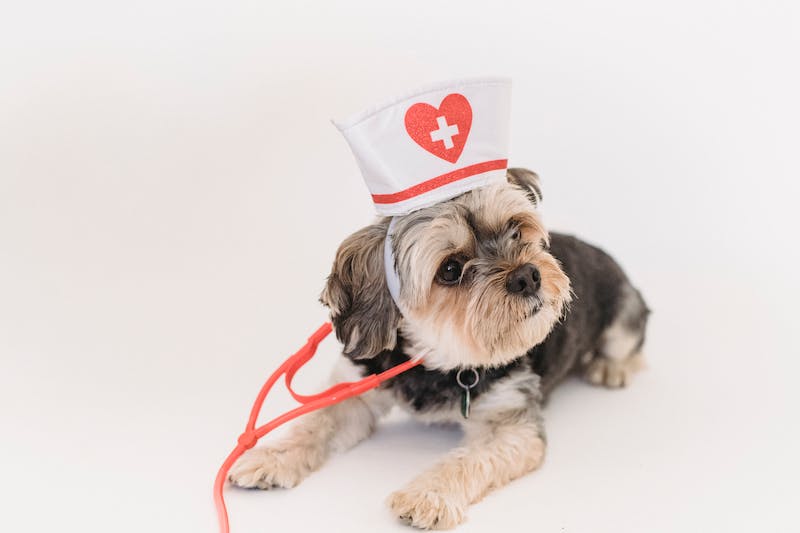 Pet parents trust this pet clinic in HSR layout. The vets here are so tolerant and understanding that no one is ever left disheartened. The DRs here take an individual interest in each pet and give their all to help you and your pet. They truly care about every animal in need. Likewise they never attempt to make patients purchase items, medication or any extra assistance. They are also very available during evenings and help pet parents via telephonic assistance too. This is altogether different from other vets. In conclusion, every one of their medicines are generally right on the money.
Address: 195/A 3rd Sector, 22nd Cross Rd, Sector 3, HSR Layout, Bengaluru, Karnataka 560102 
Names of professional veterinarians from the clinic : Dr.Nandini and Dr. Ansar Kamran
Contact Number: 8123733554
Jeeva Pet Hospital incepted by Dr.Nagesh Reddy in 2004 is a complete one stop pet care for your pets. It is committed to provide quality pet care throughout the life of the pet. Jeeva Pet Hospital is designed with facilities and services to assist in routine preventive care for dogs and cats, early detection and treatment of disease as your pet ages and complete medical, surgical care for their entire life. This pet clinic near JP Nagar is a trustworthy option for your pet.
Address: 1360, 9th Cross Rd, Jeewan Sathi Colony, 1st Phase, J. P. Nagar, Bengaluru, Karnataka 560078
Names of professional veterinarians from the clinic : Dr.Nagesh Reddy

Contact Number:  8042687782
Cessna Lifeline, since its establishment has became an important area of the city, propelling their main goal of giving compassionate and mindful care to animals in need. Today pet parents find care that joins top notch medicine with empathy.There are pioneers in being known for the most recent innovation being presented in veterinary medication. From hydrotherapy to laser treatment, they offer the best of therapy. As framed by a certain pet parent, "The doctors spend quality time with the pet parent to make them understand the depth of the situation.
Address: HBCS, 148, KGA Rd, Amarjyoti Layout, Domlur, Bengaluru, Karnataka 560071
Contact Number:  76763 65365
Bangalore Pet Hospital, Whitefield
Nothing is more important than your love for your pet. To give pets and their parents the most professional and convenient care possible, they built modern, full-service hospitals and hired only the best doctors and nurses. As stated by a multiple pet parent – "It's a decent medical clinic to take your pet. It's the only one around here with staff, specialists and equipment to deal with most emergencies. It is packed on Saturdays and Sundays. I have 2 protected indies and one rottweiler. I have been taking all to this medical clinic."
Address: Varthur Rd, Patel Narayanswamy Layout, Siddapura, Whitefield, Bengaluru, Karnataka 560066
Contact Number: 9902006168
V Care Pet Clinic is a full-service veterinary care place which gives top-quality clinical help, Pet dental care, Pet surgeries, and health tests for a wide range of domestic animals like feline, canine, and little warm blooded animals. They are glad to act as the most believed pet clinic in Bangalore covering regions in and around WhiteField, Sarjapur and Koramangala. Their center is visited by a few extremely regarded and experienced veterinarians of whom Dr. Nanjundappa merits extraordinary notice. 
Address: 1st Main Cross, Jakkasandra, 1st Block Koramangala, Bengaluru, Karnataka 560034
Contact Info: 080 2552 5834
The Lucky Paws Veterinary Hospital, situated at Electronic City, offers general veterinary medical services and surgery. This Hospital is the brainchild of a team of vets committed to pet health care. They undertake preventive Health care,Vaccination, Treatment, Soft tissue/Ortho surgeries, Dental Care, Diagnostic Ultrasound, Radiology and on-site Laboratory. Hospital is set up to meet the requirements necessary for the pets -all under one roof. They have an in house pet store and grooming facilities. This definitely comes across as one of the most sort after pet clinics near Electronic city.
Address: No 294, Ground Floor, S4 Square, Near A2B And Leon Grill 1st Cross, Neeladri Road, Electronics City Phase 1, Electronic City, Bengaluru, Karnataka 560100
Contact Number: 077955 21938
The objective of each and every caring pet parent is for their fur baby to carry on with a long, blissful and sound life. Indira Pets Facility views this objective in a serious way, and they put emphasis on well being and care. They always construct a trusting relationship with you and your pet. The subsequent part is clinical, including an extensive physical assessment to guarantee that your pet's body is healthy as it ought to be. If you are looking for good vet clinic near Indiranagar, this can be your regular place.
Address: 39/6, 7th Main Rd, opp. Ambedkar College, HAL 2nd Stage, Motappapalya, Indiranagar, Bengaluru, Karnataka 560038, India
Names of professional veterinarians from the clinic : Dr.Dheeraj
Contact Number: 9820307793
HOPE Veterinary Clinic - Horamavu
Hope Veterinary Clinic is one of the most trusted vet clinics in Horamavu. As Anurag,a local pet parent says,"My place of choice to take my pet for any emergencies or regular check-up. I highly recommend this place, if you are near the Hennur area." If this testimonial proves something it is that HOPE Veterinary Clinic is a good choice for your fur baby.
Address: 117 Horamavu, Horamavu Agara Rd, opposite Bangalore Bible Church, Hennur Bande, Hennur Gardens, Bengaluru, Karnataka 560043, India.
Contact Number: +91 88848 84054
This is a list of trusted veterinary doctors of only major areas across Bangalore. We will keep updating this list continuously with our data to answer your "best vet near me / best pet clinic near me " query. Please note we don't have any business relationship with any of the pet clinics or vets in this list. This list is created based on preferences of thousands of pet parents in Bangalore. 
If your pet is'nt comfortable travelling to the nearest vet, you can always book Snouters Online vet consultation or home vet visit services to avail great pet care at the comfort of your home.