Trustworthy and substantiated vets in Delhi: 
The following is a list of hand-picked vets in Delhi and clinics that loving pet parents of Delhi rely upon and wholeheartedly recommend.
Identifying the right vet in Delhi for your furry friend can often be precarious. Particularly when there is a crisis, or the procedure is extremely sensitive like sterilization or even common vaccination.
Snouters, the biggest pet services organization in Delhi, crunched the information given by thousands of pet parent clients across Delhi to find the rundown of the most chosen vet in Delhi. They have narrowed it down to 9 pet clinics/vets in Delhi as the most trusted and suggested by other fellow pet guardians.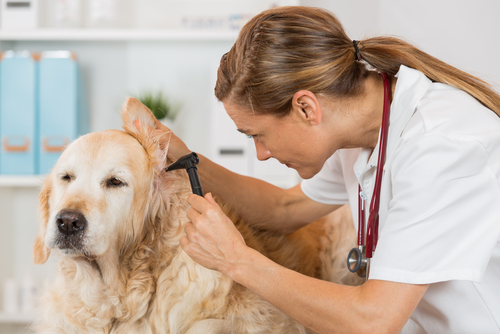 This rundown is the solution to your question "vets in Delhi". This is not a ranking, so go ahead and pick the vet closest to you.
1.

Dr. Chaoudhary's Pet Clinic:
Their practice provides general veterinary surgical and medical care. They make every effort to ensure that you and your pet can enter and exit their examination room securely, however, they would really prefer that all dogs be confined on a leash or in a carrier and all cats be kept in their carriers until in the examination room itself. This is done for both their and their protection.
Although they generally prefer to see patients by appointment, they do accept walk-ins and emergency assessments, making the doctor one of the best vets in Delhi.
Both a hand scalar and an ultrasonic scaler and polisher are used in dental operations. Unlike many other procedures, all dental work on their beloved pet is done by a veterinarian alone.
Contact: +91 – (981) 833-4540
Address: Shop no. – 31, Lotheyr Ground Floor – DDA Market, Anand Niketan, New Delhi – 110021
Names of professional veterinarians from the clinic: Dr. S.K Choudhary
2.

Apollo Vets Healthcare:
Most specialist medical and surgical care for your pet is provided by Apollo Vet Care. For their treatments in cardiology, critical care, neurology, anesthesia, internal medicine, radiography, and surgery, they only employ cutting-edge technology. They employ some of the best vets in Delhi.
They start by carefully reviewing their pet's past and current medical issues. An active problem list and a diagnostic or treatment plan will be created following a physical examination and assessment of the results of the diagnostic tests. Then, examinations of the various organs and systems are performed using laboratory tests to help check for indicators of infection or inflammation. Some tests might need to be performed more than once since diseases can progress.
 Address:  Apollo Vets Healthcare, 477, DDA Flats, Pocket-1, Carmel Chowk, Sector-22, Dwarka, New Delhi – 110075, Delhi, India
Contact Tel: 9990250011
3.

Amrita Pet Care Clinic

:
In the spring of 1998, the Amrita Pet Care Clinic was first established as a little one-room facility. Since then, in barely a decade, it has grown to become a full-service small animal clinic with some of Delhi's best vets. My Guru Sri Sadguru Mata Amritanandamayi Devi, also known as AMMA or the Hugging Saint, has blessed all of this to occur. They are one of the top clinics in East Delhi right now, with more than a thousand regular pets in their books.
Even so, they are aware that the mission is far from over and still have more work to be done before they can rest.
The main goal when they first began was to make pet ownership enjoyable and affordable for all owners. A pet is a wonderful way to reduce stress and has been shown by medical science to treat lifestyle diseases like high blood pressure, etc. After all, who hasn't experienced the joy of having a pet greet us at the door after a busy day at work?
Finally, they are not competing to be the best clinic in the country. They have always preferred to have quality over quantity or further cases that are satisfactorily resolved, as opposed to a clinic that is overflowing with unhappy patients.
Contact: 011 – 43086626
Address: G-6, G-13, Vardhman Market, Ram Vihar, Opp Anand Vihar Petrol Pump, New Delhi.
4.

Vet Pro Dog and Cat Clinic:
Dr. Dheerendra Kumar is the creator of Vet Pro Dog Cat Clinic, which offers top-notch medical services and vets in Delhi. The right care given to their pet by a dedicated team in a cozy, friendly setting can make all the difference. For you and your pet to live longer, healthier, and happier lives together, they strive to offer the greatest quality pet health & wellness services. With the most cutting-edge diagnostic tools and secure surgical techniques, they're here for you.
Contact: 074288 68413
Address: WP-1, Ashok Vihar Phase 1, On Shiv Shanker Chowk Red Light, Opp. Water Tank, Delhi, India 110052
5.

Dogs, Cats & Companions:
Pet health is of the utmost priority at DCC. Every pet has different needs; therefore they believe in providing them with individualized care and compassion. Every day, their renowned staff works to ensure their pet's general health, well-being, and pleasure. Their goal is to integrate pets into society, not simply the family unit. Access to healthcare is a human right. The same applies to their dogs. Join their minds. Assemble as one.
Contact: (+91) 9810343101
Address:1A, Masjid Moth, Uday Park, Siri Fort Road, New Delhi, Delhi
6.

Crown Vet

:
Crown Vet is housed in a large, cutting-edge facility with committed, skilled veterinarians. They wish to improve the lives of pets and pet owners since they have a passion for animals. To offer Indian pet parents, the greatest practice standards in veterinarian treatment, Crown Vet was founded in 2016.
By making investments in veterinary infrastructure, moral behavior, and an ongoing training program for their veterinarian staff, they aspire to realize this vision. Their key priorities are still customer service and offering a good product nearby.
Crown Vet is beginning to build a solid reputation in the veterinary industry as more clinics are coming up in numerous places.
Contact: +91-11-40810640
Address: 32, Lajpat Nagar Part 4, Main, Ring Rd, New Delhi, 110024, India
Tags: #vets in Delhi # 6 best veterinary hospitals in Delhi